First Time Car Shipping Tips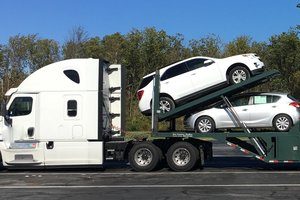 If this is your first time transporting a car and you're looking for auto shipping tips, welcome! You've come to the right place. We hope you find the following first time shipping tips and advice useful. When you're ready to move your vehicle anywhere in the US, give us a call for a free quote 1 (888) 886-3456.
Work with a reputable auto transporter with lots of positive reviews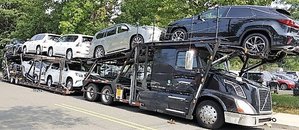 Fisher Shipping has moved over 100,000 vehicles since 2006. Fisher Shipping is a family business and our owners have been moving vehicles since the 1980's. We are "A+" rated by the Better Business Bureau, have great customer reviews on Google and Yelp. We work hard to make sure that your experience shipping a car is a good one. This is one of the most important auto shipping tips we'll share because when it comes to ensuring an on-time and damage-free delivery, customer credibility is everything.
We have moved cars for celebrities, professional athletes, car dealerships, fleet management companies, businesses all over the United States, and thousands of customers like you. Whether you are moving to another state, sending a vehicle to your child in college, or transporting a car to Florida for the winter, we are more than happy to handle your vehicle transportation needs.
Fisher Shipping is a broker. Most of the companies that you will get quotes from while searching for someone to move your car are going to be. We do not own and operate our own trucks. Our extensive experience in this industry has helped us create a database of the most reliable car transporters in the country. We have over 5,000 companies in our database. We know who to use, and more importantly, who not to use. We understand that their performance is a direct reflection upon us.
What Door to Door Transport means & why it matters to you
We offer door to door auto transport. This is a somewhat misleading term in our industry. Door to door transport means the driver will get as close to your door as possible with a truck that could be up to 75' long and with all the vehicles on it, weighing as much as 80,000 pounds. These trucks cannot fit down small streets or go into neighborhoods with low hanging tree branches that could damage vehicles on their truck. There are also weight limits and laws about parking these trucks on streets while loading and unloading vehicles. The driver will call you the day before pickup and delivery to arrange a meeting spot where they can safely load or unload your vehicle. The location will most likely be a store or shopping plaza with a large parking lot, located close to your address.
Cargo insurance matters – here's why
The truck's cargo insurance will protect your vehicle while it is in the care of the driver. In addition to getting a named certificate holder on the carrier's insurance policy, Fisher Shipping also checks the Department of Transportation's website to make sure that the carrier is authorized to haul vehicles. We do this every time we book a vehicle with a carrier in our database. We also carry our own contingent cargo insurance policy of $500,000.
Know what you can and can't pack when shipping your vehicle
You may ask, "can we pack up the car?" Pack up to 75 pounds in the trunk for free. If you are interested in putting more in the vehicle, we will need to know this ahead of time as well as the vehicle's total weight. There will be additional charges if the belongings inside the car weigh more than 75 pounds. These car carriers have weight limits and there are very heavy fines for exceeding them. Keep in mind that the carrier's cargo insurance only covers the vehicle and not any of the contents that you pack inside. If you are going to pack anything, we suggest things with little value, like clothing, bedding, etc.
You need to inspect your vehicle on delivery before signing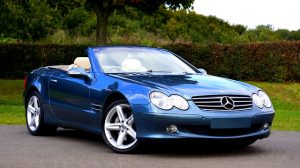 Among the most important auto shipping tips is to carefully inspect your vehicle on delivery. When the driver picks up your vehicle, they fill out an inspection report detailing the condition of the vehicle at the pickup location. The driver should have a copy to give you on pickup. If not, take a picture of the report after it has been filled out and signed by both yourself and the driver.
On delivery, there is another inspection. This is the one that is most important for you. Make sure you do a very thorough inspection of the vehicle before signing. In the unlikely event there is any damage, clearly mark it on the inspection report. The driver must sign it and leave you a copy.
If the damage is not noted on this inspection report, there will be no way to get a claim paid. If you have someone else accepting delivery of the vehicle, please make them aware of this process. It doesn't happen often, but it does happen.
What you will need to provide when shipping your car
If you would like to schedule a transport with us, we will need the name, address and phone number for the person at the pickup location (If a dealership, get us a contact person) and the delivery location. We will also need the Vehicle Identification Number or VIN# for each vehicle. You can find this on your registration or on the placard near the windshield on the dashboard of your vehicle. If you are not with the vehicle, you may want to try your insurance agent. They will have it.
Fisher Shipping takes a deposit on the move. However, in most cases, it's not until your vehicle is actually scheduled on a truck. The deposit is usually between 10-30% of the total cost for the move. The balance is due on delivery in the form of cash, cashier's check, or money order. You CANNOT pay with personal checks or credit cards on delivery. In some cases, you can pay for the entire move on a credit card. Just ask the agent you speak with when scheduling the move.
Want more auto shipping tips or a free quote on your next move?
If there is anything we have left out or if you have any other questions, feel free to check out our auto transport FAQ for more first time shipping tips. When you're ready for your next vehicle move, feel free to call 1 (888) 886-3456 for a free quote. During standard 9-5 business hours Monday through Friday, you will NEVER get voicemail. Unlike others, an actual employee will answer your call after hours until 9PM E.S.T., 7 days a week.