Learn How to Choose the Best Transport & Car Shipping Company.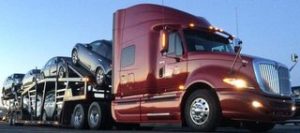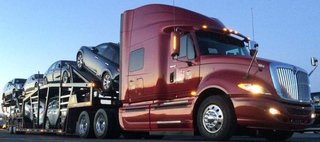 Knowing how to choose the best car shipping company can be a very difficult task. This is a very competitive industry filled with horror stories and countless problems. You really need to do some research on whichever company you are considering for the transport of your vehicle.
To make sure your vehicle arrives on-time and damage-free, these are the top questions to ask before choosing a reliable auto transporter.
Top Questions to Ask Before Choosing the Best Transporter.
Have you read their shipping company BBB customer reviews online?
Almost every established business in the United States has a profile on their site. You will be able to see what their BBB rating is, along with verified reviews from consumers like you. The BBB verifies all customer reviews before posting them on their website, making it a great source for finding reliable car transporters company. Here's a look at the Fisher Shipping BBB profile.
Does the company have some of the best transporter reviews?
There are plenty of independent review sites on the web. If the company you are considering has been in business for any amount of time, there will be reviews about their company somewhere. Be wary of review sites for the auto transport industry.  Some of these sites allow transporters to veto reviews if they are paid members of the site. Google, Yelp, Yahoo, Better Business Bureau, and Bing are all good sites to check out reviews, but you need to dig deep in order to get the whole story.  Sort their reviews by the lowest star rating and look at the bad reviews.  In order to choose the right transporter, you want to see how each company handles problems. A good place to start is with Fisher Shipping reviews.
Fly by night companies are not the best transporters.
Brokers and trucking companies come and go in the blink of an eye. In many cases, companies with a horrible online presence will open a new company under a different name due to how putrid their reputation has become. We see this all the time. Many companies that are new to the industry have no clue how to actually move cars. They use auto transport quote generators that base prices on per mile rates rather than industry knowledge and trends. Companies like this will have a difficult time meeting your expectations and will probably end up telling you that they need more money to get the vehicle moved. Use an established and reliable auto transport company that knows what they are doing to find the best transporter.
Are they licensed with the DOT (MC #) and authorized by the FMCSA?
Every broker or carrier is required by law to have a MC# and must be authorized by the FMCSA to move vehicles. You can verify this information here. Make sure you select MC# from the options when you enter a number to search. If it reads "NOT AUTHORIZED" in red letters on their profile, don't let them move your car. Regardless of what excuse the company gives you.
Have you read the shipping company fine print to avoid delays?
There are no guarantees in the auto transport industry – any honest car mover will tell you that upfront. Trucks break down from time to time and unfortunately delays do happen. However, it's important to remember a delay should be a few days, not weeks. There are some companies that will state in their contract that they have up to 30 business days to get your vehicle moved. This is generally a ploy that allows them to shop your vehicle to prospective carriers for pennies on the dollar until they find someone so desperate that they will move your vehicle for almost nothing. Some brokers will do this in order to maximize their profit with no concern about actually delivering your vehicle. Those car rental fees add up really fast. Chances are that you have given them a non-refundable deposit, and now, if you decide to find a reputable company to move the vehicle, you will have to forfeit the deposit.
Do they have contingent cargo insurance to protect your vehicle?
Every trucking company must have cargo insurance to haul vehicles. What happens when a company has their policy cancelled for non-payment while they are moving your car? Make sure that the broker you choose carries a contingent cargo insurance policy. This could end up saving you tens of thousands of dollars if a truck rolls over or catches fire. These things do happen.
Did they provide the cheapest auto transport quote?
Red flag! Transporting a car is expensive. We aren't saying that you should just choose the most expensive option, but don't just choose the least expensive company. Choose the best car shipping company based on your research and your level of comfort with the person you speak with at the company. The brokers that are the cheapest are cutting corners somewhere. It generally means that they will be shopping your vehicle to prospective carriers at a very low rate, which will increase the likelihood that your vehicle will take much longer than expected to arrive. It could also mean that they are moving vehicles with trucks that have inadequate cargo insurance. High deductibles and low cargo coverage could mean that you're stuck holding a bill for thousands if your vehicle is damaged.
All of us at Fisher Shipping truly believe that we are one of the best car shipping companies out there – and our customers agree. Our greatest concern is creating another satisfied customer thanks to a hassle free transaction. Since opening our doors in 2006, we have moved well over 100,000 vehicles. We know what it takes to get the job done right. Even if you don't choose us, we hope these questions will provoke some thought and perhaps help you find the best transporter company that will meet your expectations.
Good luck. It's a jungle out there!