Get tips for choosing a reliable car shipper & free auto transport quote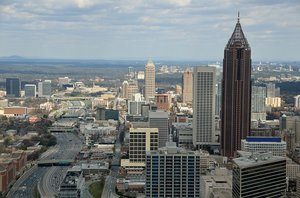 The Atlanta metro area is home to over 5.7 million people,  ranking it among the largest metro areas in the US. Given it's appeal to a wide range of people from students attending Georgia Tech, employees from CNN or Coca Cola among many other companies, it's a very common auto transport destination. Whether you plan to check out Atlanta's famous Georgia aquarium, catch a show at Fox Theatre, or  check out a Falcons game at the city's gorgeous Mercedes-Benz Stadium – there are countless reasons to ship a car to Atlanta. Your next step is to choose the best Atlanta car shipping company to deliver your vehicle on-time and damage free.
If you're ready to find out the cost to ship your car to Atlanta, use the form to the right to get a free customized open or enclosed car shipping quote. Or, call one of our friendly and helpful agents at 1 (888) 886-3456 today.
If not, keep reading for helpful tips for transporting your car to Atlanta and why so many Atlanta and Georgia dealers and vehicle owners have been trusting Fisher Shipping with all their car shipping needs since 2006.
Tips for finding the Best Atlanta Car Shipping Companies
Whether it's to or from Atlanta, your ideal shipping company will strive for perfection every time they transport a vehicle. Whether you choose us or someone else, consider these 3 tips before selecting a transporter.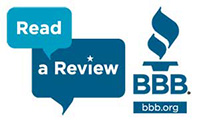 Do your research online. Shipping your car to Atlanta should be a hassle-free experience. Look for reviews on Yelp, Google and the BBB with customers highlighting customer service, on-time delivery and communication. Make sure there are no open complaints on the BBB and the company has a 5.0 rating on Yelp. Your broker needs to make car shipping an easy process!
Avoid shopping based on cost. Rather than cost, we recommend evaluating Atlanta car shipping companies on the greatest likelihood of a safe, on-time pickup and delivery. Avoid cheap car shipping quotes as they often lead to unwanted delays and headaches. Often times they're cheap because they didn't include hidden fees, gas surcharge or other surprise fees. Instead, work with a reliable transporter that may cost a bit more but can give you an accurate car shipping quote. Make sure they factor in time of year, location, distance and type of shipping.
Experience matters. The best Atlanta car shipping company has a flawless five star reputation among customers. They are a well-established car shipping company, fully licensed and insured and are committed to safety, reliability and outstanding customer service. Just by talking to them you get a sense they'll go above and beyond for you and your vehicle.
Why Choose Fisher Shipping?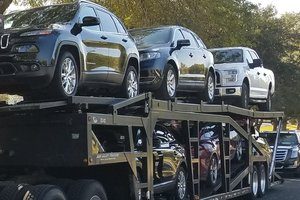 At Fisher Shipping, we have earned a reputation as the most trusted auto transporter and have been shipping cars, trucks and SUVs nationwide since 2006.
With over 30 years of reliable car transporting experience, we make shipping your car to Atlanta from anywhere in the US an easy experience.
We look forward to providing all your Atlanta car shipping needs and getting you on your way.
Learn why our Atlanta area dealerships & vehicle owners enjoy working with us
Customers continue using us for years such as this Atlanta Lexus dealership...
Jerry with Fisher Shipping has been helping us for over 6 years.  I was referred to Fisher Shipping by another Lexus dealership and have been using them ever since. It's nice to know when you need them after hours I can always get in contact with him.  He's always honest and fair with his pricing and follows through.  Our customers expect great service and I know Jerry will deliver, he's the only transporter I refer our customers to. They expect the best and we do too.
New Car Sales
Hennessy Lexus
Atlanta, GA
Our Atlanta customers cite our exceptional customer service...
Years ago Fisher Shipping was referred to our dealership and since then we have not been disappointed. Jerry does an awesome job with helping me set up transportation and following up with delivery times. Thanks Jerry for all that you do!
Inventory Manager
Hennessy Lexus
Chamblee, GA
Classic car owners trust us with all their car shipping needs...
My '67 Mustang was picked up in North Carolina and delivered to Atlanta in one day, right on schedule.  Everything went perfectly and just as Matt told me that it would.  The driver was extremely professional.  This was an exceptionally positive experience.
 Ward M. in Buckhead, Atlanta, GA
Atlanta Moving Resources
Moving to Atlanta? Work with one of these top realtors.
Or if you'd prefer, search for Atlanta Real Estate by Zip Code:
30002, 30021, 30030, 30032, 30033, 30067, 30072, 30079, 30080, 30084, 30303, 30305, 30306, 30307, 30308, 30309, 30310, 30311, 30312, 30313, 30314, 30315. 30316, 30317, 30318, 30319, 30324, 30326, 30327, 30328, 30329, 30337, 30338, 30339, 30340, 30341, 30342, 30344, 30345, 30346