Get a quick Chicago car shipping quote, reviews and info.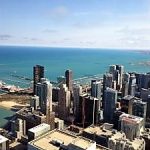 Fisher Shipping offers the most trusted Chicago car shipping services, with vehicle transport services between Chicago and destinations nationwide.
Since opening our doors in 2006, we proudly serve both Chicago dealerships and private customers, including Snowbirds. Beyond the "Windy City", we serve all of Chicagoland, including Evanston, Naperville and Des Plaines, Illinois, plus Wisconsin and Indiana. We also work with all types of relocating people needing Chicago car shipping services, from company employees to college students. Our customers include Chicago-area Snowbirds who need reliable auto transport when they move south for the winter.
Whether you need to move one or an entire fleet, count on us to get the job done faster and more reliably than anyone else. In fact, we are the best reviewed auto transport company in the country.
Get a free Chicago car shipping quote or give us a call at 1 (888) 886-3456.
Welcome to Chicago – a Great City for Exploring, Dining, Working and Learning.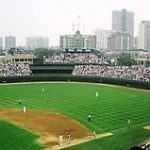 Chicago, also known as the Windy City, is a top auto transport destination for visitors and people relocating. Home to 2.7 million, Chicago is the third largest city in the nation, with a Metro Area population of 9.5 million.
While many people need car shipping services when moving from Chicago, there are also many reasons to ship your car to Chicago.
Whether you want to explore, work, dine or learn Chicago has it all. For example, sports fans enjoy visiting the iconic Wrigley Field, home of the Chicago Cubs. Foodies flock to Chicago's many fine restaurants to perhaps enjoy a good steak or some famous Chicago pizza. The Navy Pier offers a great selection of shops, restaurants and entertainment. The John Hancock Tower offers unrivaled 360 degree views of the city's skyline.
Chicago is Ideal when Relocating for Work or School.
Chicago is a major business center with 31 top companies headquartered in the Chicago area. In fact, while sky scrapers are found in large cities worldwide, sky scraper architecture originates in Chicago. Today, the Windy City has 4 of the nation's top 10 tallest buildings. Chicago is also an attractive destination to study, with approximately 58,000 students attending 22 colleges and universities.
Ready to Move? Get a Free Chicago Car Shipping Quote Today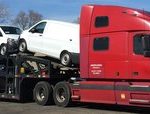 Just like Chicago excels in many areas, Fisher Shipping excels at Chicago car shipping. The next time you need reliable auto transport to or from Chicago, work with the most reliable transporter in the business. Learn why both dealership and private customers love us.
Request a free quote on this page or call 1 (888) 886-3456 daily between 9am and 9pm EST.