Get Detroit car shipping tips, cost, reviews & info.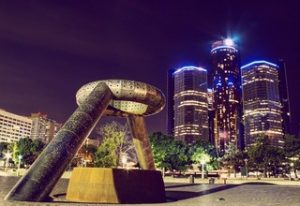 Situated on the Detroit River which leads out to Lake Erie, Detroit, Michigan is famous for it's major contributions to music, sports, the automotive industry and much more. Whether you've spent the winter in Florida and are shipping your car home, moving a vehicle to college in nearby Ann Arbor or East Lansing, or relocating to the Detroit area for work, we'd love to help you with all your Detroit car shipping needs. Call for a free quote from our friendly team at (888) 886-3456 or complete the quote form to find out the cost to ship a car to Detroit.
Of course, if you're still deciding on which Detroit car shipping company to use, keep reading for our best tips on what to look for (and what to avoid!).
Detroit Car Shipping 101 – Valuable Tips from Fisher Shipping
Whether you're looking for vehicle transport to or from Detroit, your ideal transporter will strive for perfection every time they transport a vehicle. Whether you choose us or someone else, consider these tips before selecting a Detroit car shipping company.
Do your research online. Shipping your car to or from Detroit should be a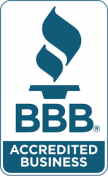 hassle-free process. Look for reviews on Yelp, Google and the BBB with customers highlighting customer service, on-time delivery and strong communication. Make sure there are no open complaints on the BBB and the company has a 5.0 rating on Yelp. Look for keywords like "hidden costs" or "late." Your broker needs to make car shipping an easy, prompt process!
Avoid shopping based on cost. Tempting as it may be, going with the lowest price is the single biggest mistake in the auto transport industry. Avoid cheap car shipping quotes as they often lead to unwanted delays and headaches. Many times they're the cheap quote because they're cutting corners somewhere. For example, sometimes the estimates don't include surcharges for insurance or gas. Many companies will try to up-sell you for services you don't need. Others will use unreliable carriers or pay their drivers poorly. Whether it's us or someone else work with an honest company and always make sure the quote you receive is all-inclusive!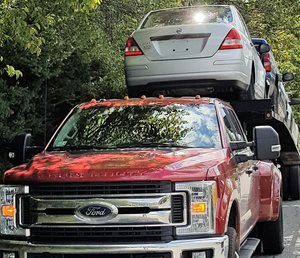 Rather than going with the cheapest car shipper, we recommend evaluating Detroit car shipping companies on the greatest likelihood of a safe, on-time pickup and delivery. Work with a reliable transporter that may cost a bit more but can give you an accurate all-inclusive car shipping quote. Make sure they factor in time of year, location, distance and type of shipping.
Experience matters. The best Detroit car shipping company has a flawless five star reputation among customers. They are a well-established car shipping company having shipped a wide array from classic cars to oversized vehicles. They are fully licensed, have their own contingent cargo insurance policy and are committed to safety, reliability and outstanding customer service. Just by talking to them you should get a sense they'll go above and beyond for you and your vehicle.
Why Choose Fisher Shipping?
At Fisher Shipping, we have earned a reputation as the most trusted auto transporter and have been shipping cars, trucks and SUVs nationwide since 2006. We only work with the most reliable carriers in the country, which shows in our great record of on-time deliveries in perfect condition. With over 30 years of reliable car transporting experience, we will make shipping your car to Detroit from anywhere in the US an easy experience.
We look forward to providing all your Detroit car transport needs.
Learn why our Detroit area customers enjoy working with us.
I had my car moved from Michigan to Kansas. My agent was professional and courteous from the very first phone call. The car shipping process was beautifully uneventful. Such a breath of fresh air compared to all the horror stories of other car shipping companies online. Would HIGHLY recommend them and would use them again in a heartbeat!
Rose C.
Look no further than Fisher Shipping for your vehicle transportation needs. They moved my classic Chevrolet truck from Michigan to Massachusetts without a hitch. Dave and the entire staff are professional, reliable and reasonably priced. Great communication throughout the process.
Tom B.
Why Detroit Area Dealerships Enjoy Working with Fisher Shipping.
Auction to dealer transport: We ship to nearly every auction in the United States including Manheim or Adesa. Whether you're purchasing a single unit or need multi vehicle transport, you've come to the right place.
Dealer to customer transport: We understand that the transport of the vehicle to your customer is a reflection upon you. Let us help you finish the deal the right way.
Dealer trades: These time sensitive moves need to happen fast to keep your customer happy. In fact, we will coordinate everything for you.
Enclosed vehicle transport available: If you're transporting a new or luxury car to an out of state customer, consider our enclosed auto transport service.