Get a free Greenville car shipping quote, plus auto transport tips, & city info.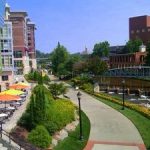 Greenville, South Carolina dealership and vehicle owners are among the thousands of customers that love working with us and trust us with all their Greenville car shipping needs. Want to join them?
Learn how much it costs to ship a car to Greenville by requesting a free quote online or call one of our friendly car shipping experts at 1 (888) 886-3456.
If you're still evaluating the best Greenville car shipping companies, keep reading for our tips to selecting a reliable auto transporter, the best places to visit after you ship your car to Greenville and helpful travel resources.
Why Ship your Car to Greenville, SC?
Greenville is a popular car shipping destination and  one of the best places to live and retire in the country.  The third largest city in South Carolina, the city known as G-Vegas is known for its positive growth, warm climate and low cost of living and offers plenty to see and do for seasonal and permanent residents alike.
For example, Falls Park on the Reedy is a must-visit to enjoy a pleasant day in the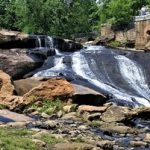 park alongside the Reedy River. Take a walk over the Liberty Bridge over the river then enjoy downtown Greenville, full of shops and restaurants. If you need your sports fix, go to a Greenville Drive baseball game at Fluor Field, a ballpark which has been described as "Little Fenway." After the game enjoy dinner at one of Greenville's many restaurants or cook up the fresh ingredients you bought at the Saturday Market, open from May through October.
Now that we've highlighted a few reasons to transport a vehicle to Greenville, it's your next step is to make sure your vehicle gets there on-time and damage-free.
How do you Select a Reliable Vehicle Transporter in Greenville, SC?
Whether you choose us or someone else, we hope you'll follow these car shipping tips.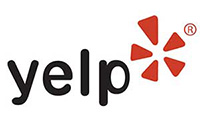 1. Research the company. Read customer reviews about the Greenville car shipping company on trusted sites like Yelp and the Better Business Bureau. Make sure there are no customer complaints or recent negative reviews.
2. Don't shop on price. We recommend focusing on reliability and timely delivery instead of selecting the cheapest car shipping quote. Often, low cost is a giveaway the company is cutting corners – often in in carrier quality, equipment or with hidden costs. Make sure any quote you get is all-inclusive and the company seems trustworthy.
3. Experience matters. Work with a shipping company who's been in business awhile, understands the transport industry nuances and can provide an accurate all-inclusive cost to ship a car to Greenville.
Why Fisher Shipping?
At Fisher Shipping, we've been earning trust from our customers all over the country since opening in 2006. Whether you need open or enclosed transport, for one or many vehicles, we can ship any commercial or private vehicle anywhere in the United States. Work with us and we'll make your next Greenville car shipping experience easy. We look forward to serving you!
Great Greenville Car Shipping & Travel Resources
Whether you're an auto dealer doing business in the Greenville area or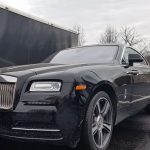 relocating for the season or for good, check out these useful links below.
SC D.O.T – The South Carolina Dept of Transportation has useful info for those new to the state as well as car carriers.
SC Auto Dealers Assoc. – We proudly serve car dealers with all their South Carolina auto transport needs.
City of Greenville – Great City of Greenville resources for residents.
Visit Greenville – Read this extensive guide to all Greenville offers.