Looking for the Best Indianapolis Auto Transport Services?
Get a free Indianapolis car shipping quote, plus tips & more information.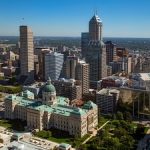 Indianapolis, Indiana dealership and vehicle owners are among the thousands of customers that love working with us and trust us with all their Indianapolis car shipping needs. Want to join them?
Learn how much it costs to ship a car to Indianapolis by requesting a free quote online or call one of our friendly car shipping experts at 1 (888) 886-3456.
If you're still evaluating the best Indianapolis car shipping companies, keep reading for our tips to selecting a reliable auto transporter, the best places to visit after you ship your car to Indianapolis and helpful travel resources.
Why Ship your Car to Indianapolis, IN?
Home to 864,771 people, Indianapolis is the largest city in Indiana and known for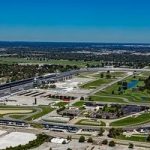 being home to the Indianapolis 500, a strong jobs market and lots of great food. Given things are fairly spread out, the Crossroads of America is a popular car shipping destination, offering plenty to see and things to do for seasonal and permanent residents alike.
While Indianapolis was once known as Naptown, it's anything but sleepy. Beyond the Indianapolis 500, the city boasts great museums, live music, sports and excellent food. A good place to start is the Cultural Trail, which connects many of the city's best places to visit and is popular during the summer months. Of course, the locals acknowledge their cold winters and have built a great skywalk system, making it possible to navigate the city in the winter without getting frostbite.
In terms of specific places to see, music enthusiasts should check out shows at Indianapolis venues like The Vogue and the Irving Theatre, among other great music venues, while sports fans will want to check out a Pacers or Colts game. Take the family to the Indianapolis Children's Museum or enjoy the art at the city's Art Museum (known as IMA). When it's time to eat, there's no shortage of great food and drink options. From great steak to pork tenderloin, Indianapolis is definitely proud of its locally sourced food and great local craft breweries.
Now that we've highlighted a few reasons to transport a vehicle to Indianapolis, here's a few tips to select the most reliable transporter and ensure your vehicle arrives on-time and damage-free.
How do you Select a Reliable Vehicle Transporter?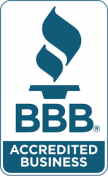 1. Research the company. Read customer reviews about the Indianapolis car shipping company on trusted sites like Yelp and the Better Business Bureau. Make sure there are no customer complaints or recent negative reviews.
2. Don't shop on price. We recommend focusing on reliability and timely delivery instead of selecting the cheapest car shipping quote. Often, low cost is a giveaway the company is cutting corners – often in in carrier quality, equipment or will add hidden costs. Make sure any quote you get is all-inclusive.
3. Experience matters. Work with a shipping company who's been in business awhile, understands the transport industry nuances and can provide an accurate all-inclusive cost to ship a car to Indianapolis.
Why Choose Fisher for your Indianapolis Car Shipping Service?
At Fisher Shipping, we've been earning trust from our customers all over the country since opening in 2006. Whether you need open or enclosed transport, for one or many vehicles, we can ship any commercial or private vehicle anywhere in the United States. Work with us and we'll make your next Indianapolis car shipping experience easy. We look forward to serving you!
Great Indianapolis Auto Transport & Travel Resources.
Whether you're an auto dealer doing business in the Indianapolis area or moving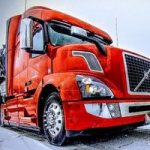 for work, school or the winter, check out these useful links below.
Indiana D.O.T – The Indiana Dept of Transportation has useful info for those new to the state & car carriers.
Auto Dealers Assoc. of Indiana – We proudly serve car dealers across IN with their auto transport needs.
City of Indianapolis – Great City of Indianapolis resources for residents.
Visit Indy – Read this extensive guide to all Indianapolis offers.