Get a fast free Kansas auto transport quote, plus tips, reviews and other information.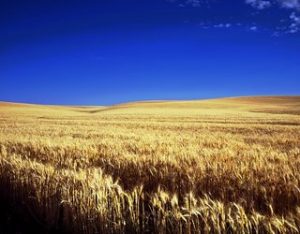 Fisher Shipping has been providing the best Kansas car shipping services for private individuals and auto dealerships since 2006. We look forward to serving you. Call 1 (888) 886-3456 for a free quote.
Whether you're looking for enclosed transport for your classic car, you're relocating for business or school, moving to Florida for the winter, or even across the country, you can trust us with all your auto transport needs. We have an friendly, trustworthy and experienced team that knows how to get your vehicle to or from Kansas on-time and in good condition. But don't just take our word for it, read what our customers have to say on our Testimonials page.
How do you Select a Reliable Vehicle Transporter in Kansas?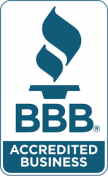 1. Research the company. Read customer reviews about the Kansas car shipping company on trusted sites like Yelp and the Better Business Bureau. Make sure there are no customer complaints or recent negative reviews.
2. Don't shop on price. We recommend focusing on reliability and timely delivery instead of selecting the cheapest car shipping quote. Often, low cost is a giveaway the company is cutting corners –  in carrier quality, equipment. Or, it may mean they will add hidden costs after they've secured your business. Make sure any quote you get is all-inclusive.
3. Experience matters. Work with a shipping company who's been in business awhile, understands the transport industry nuances and can provide an accurate all-inclusive cost to ship a car to Kansas.
Why Fisher Shipping?
At Fisher Shipping, we have earned a reputation as the most trusted auto transporter and have been shipping cars, trucks and SUVs nationwide since 2006. With over 30 years of reliable car transporting experience, we make shipping your truck or car to Kansas from anywhere in the US an easy experience.
Why Kansas Dealerships love working with Fisher Shipping.
Auction to dealer transport: We ship to nearly every auction in the United States including Manheim or Adesa. Whether you're purchasing a single unit or need multi vehicle transport, you've come to the right place.
Dealer to customer transport: We understand that the transport of the vehicle to your customer is a reflection upon you. Let us help you finish the deal the right way.
Dealer trades: These time sensitive moves need to happen fast to keep your customer happy. In fact, we will coordinate everything for you.
Enclosed vehicle transport available: If you're transporting a new or luxury car to an out of state customer, consider our enclosed auto transport service.
Great Kansas auto transport & travel resources.
Whether you're a car dealer doing business in Kansas or relocating, review these useful Kansas resources.


Kansas D.O.T – The Kansas Dept of Transportation has useful info for those new to the state & car carriers.
Kansas Auto Dealers Assoc. – We proudly serve car dealers across Kansas with their auto transport needs.
Visit Kansas – A site loaded with great information outlining all Kansas has to offer.