Get a free SEMA Las Vegas car shipping quote, plus tips, things to do & transport info.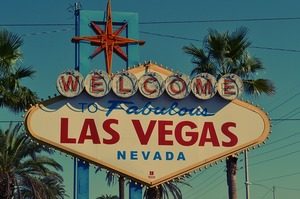 Las Vegas, Nevada dealership and vehicle owners are among the thousands of customers that love working with us and trust us with all their Las Vegas car shipping needs. Want to join them?
Learn how much it costs to ship a car to Vegas by requesting a free quote online or call one of our friendly car shipping experts at 1 (888) 886-3456.
If you're still researching the best Las Vegas car shipping companies, keep reading for our tips to selecting a reliable auto transporter, the best places to visit after you ship your car to Las Vegas and helpful travel resources.
Why Ship your Car to Vegas?
Las Vegas is the largest city in Nevada and a popular auto transport destination known for its many casinos, shows, restaurants and nightlife. Situated in the desert with a population around 633,000, the Sin City offers plenty to see and things to do for seasonal and permanent residents alike.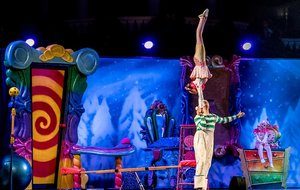 For example, if you're looking for great music and entertainment, you'll be will be thrilled at the variety and quality of shows available at an array of venues along the famous Strip. From big name acts to the circus, musicals and magicians, when it comes to entertainment Vegas truly has it all. Beyond the artists performing at the various casino venues, there's also some art galleries and museums worth visiting in Las Vegas. As for food – it's a proverbial mecca of amazing food with world-renowned chefs opening up new restaurants in the city all the time. With the breadth of choices available and high quality, Vegas is truly a foodie's dream.
Of course, Vegas has plenty to do for outdoor enthusiasts. The Las Vegas overlook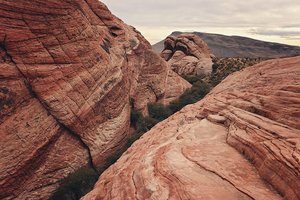 offers great views of the valley while there are plenty of great winter hiking spots in the Vegas area. Check out the family-friendly Potato Knoll to the more strenuous Gray Cap Peak Trail or the green pinyon pine forest on the White Rock Loop trail in Red Rocks Canyon.
One of the best parts of transporting your own vehicle or bike to Vegas is the freedom to take a drive or ride to cool spots further afield. Among the top road trips from Vegas include visiting Lake Mead, finding the hot springs near the Hoover Dam and riding to Laughlin Nevada – known for the the Laughlin River Run motorcycle rally the last week in April.
Now that we've highlighted a few reasons to transport a vehicle to Las Vegas, here's a few tips to select the most reliable transporter and ensure your vehicle arrives on-time and damage-free.
How do you Select a Reliable Vegas Vehicle Transporter?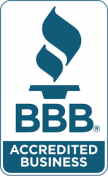 1. Research the company. Read customer reviews about the Vegas car shipping company on trusted sites like Yelp and the Better Business Bureau. Make sure there are no customer complaints or recent negative reviews.
2. Don't shop on price. We recommend focusing on reliability and timely delivery instead of selecting the cheapest car shipping quote. Often, low cost is a giveaway the company is cutting corners – often in in carrier quality, equipment or will add hidden costs. Make sure any Las Vegas car shipping quote you get is all-inclusive.
3. Experience matters. Work with a shipping company who's been in business awhile, understands the transport industry nuances and can provide an accurate all-inclusive cost to ship a car to Las Vegas.
Why Fisher Shipping?
At Fisher Shipping, we've been earning trust from our customers all over the country since opening in 2006. Whether you need open or enclosed transport, for one or many vehicles, we can ship any commercial or private vehicle anywhere in the United States. Work with us and we'll make your next Las Vegas car shipping experience easy. We look forward to serving you!
Vegas Customer Reviews
"The customer service experience was truly the best from from Fisher Shipping. They are true professionals. I had my car shipped from Worcester, MA to Las Vegas. NV. My vehicle was picked up and dropped off at the dates indicated. The drivers where also true professionals and kept me aware of when they where getting close to my destination. I would strongly recommend Fisher Shipping."
"My experience with Fisher Shipping was easy and totally professional. After getting a couple of quotes from a couple of other companies, I called Fisher Shipping and spoke with Dave. I told him I needed my Honda Civic shipped from New Hampshire to Las Vegas. He gave me a quote and stuck with that number. He booked me with a trucking company that was also totally professional and told me my car would be in Vegas 8-10 days (barring any unforeseen circumstance) after pick-up. The car was picked up on time and was delivered, damage free in exactly 8 days. I'm totally satisfied with the service Dave provided and they will most definitely be the company I will use again when having my vehicle shipped! Call these guys they're good at what they do plain and simple."
"I booked with Fisher Shipping mid week and by the end of the week they had a truck. My car was picked up in North Carolina on a Monday and I received it at my home [in Vegas] on that Wednesday!! No problems and the carrier did a great job with the car in perfect shape (except dirty from being in an open carrier. If you don't want this, spend the extra $$ for an enclosed carrier). Total from NC to NV was $1250.00 and worth every cent! Thanks!"
Great Las Vegas Auto Transport & Travel Resources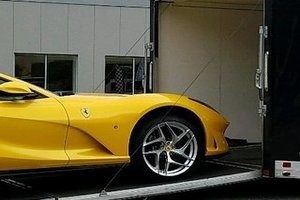 Whether you're an auto dealer doing business in the Las Vegas area or moving for work or any other reason, check out these useful links below.
Nevada D.O.T – The Nevada Dept of Transportation has useful info for those new to the state & car carriers.
Nevada Franchised Automobile Dealers Assoc. – We proudly serve car dealers throughout Nevada with all their auto transport needs.
City of Las Vegas – Great Las Vegas city government resources for residents.
Visit Las Vegas – Read this extensive guide to all Vegas offers.