Get a fast New Hampshire auto transport quote, plus tips, reviews & more.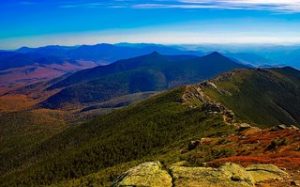 From great hiking and skiing in the White Mountains, beautiful New England foliage in the fall, and beaches in the summer, New Hampshire offers boundless opportunities for places to see and things to do year round. Given it's location in northern New England, many people like you opt to use experienced and reliable New Hampshire car shipping companies like Fisher Shipping rather than making the drive.
How do you Select a Reliable Vehicle Transporter in New Hampshire?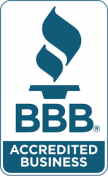 1. Research the company. Read customer reviews about the New Hampshire car shipping company on trusted sites like Yelp and the Better Business Bureau. Make sure there are no customer complaints or recent negative reviews.
2. Don't shop on price. We recommend focusing on reliability and timely delivery instead of selecting the cheapest car shipping quote. Often, low cost is a giveaway the company is cutting corners – often in in carrier quality, equipment or will add hidden costs. Make sure any quote you get is all-inclusive.
3. Experience matters. Work with a shipping company who's been in business awhile, understands the transport industry nuances and can provide an accurate all-inclusive cost to ship a car to New Hampshire.
Why Fisher Shipping?
Based in nearby Massachusetts, Fisher Shipping is the most trusted auto transporter in New England and indeed, the country. In fact, since 2006 we've been earning a trusted reputation for moving any vehicle with wheels faster and safer than anyone else, as our five star customer reviews will attest.
Whether you need open or enclosed transport, for one or multiple vehicles, we can ship any commercial or private vehicle anywhere in the United States. Work with us and we'll make your next New Hampshire auto transport experience easy. Give us a call at 1 (888) 886-3456 for a free quote. Or, complete the form on this page. We look forward to serving you!
What do our New Hampshire Customers say?
In reference to my September 2016 shipping of my car from Palm Beach Gardens, FL to Londonderry NH. Arrangements were scheduled by Jessica who was most efficient and helpful. The car was picked up and delivered exactly as scheduled and arrived in perfect condition. Rather obviously, when I do this again, I shall arrange it with Fisher Shipping.
Frederick N.
---
My experience with Fisher Shipping was easy and totally professional. After getting a couple of quotes from a couple of other companies, I called Fisher Shipping and spoke with Dave. I told him I needed my Honda Civic shipped from New Hampshire to Las Vegas. He gave me a quote and stuck with that number. He booked me with a trucking company that was also totally professional and told me my car would be in Vegas 8-10 days (barring any unforeseen circumstance) after pick-up. The car was picked up on time and was delivered, damage free in exactly 8 days. I'm totally satisfied with the service Dave provided and they will most definitely be the company I will use again when having my vehicle shipped! Call these guys they're good at what they do plain and simple.
Joe via Transport Reviews
Great New Hampshire Car Shipping & Travel Resources
Whether you're an auto dealer doing business in New Hampshire or relocating, check out these useful links.
NH D.O.T – The New Hampshire Dept of Transportation has useful info for those new to the state as well as car carriers.
NH Automobile Dealers Assoc. – We proudly serve car dealers with all their New Hampshire auto transport needs.
Visit NH – From Franconia Notch to Keene and everywhere in between, read this guide to everything New Hampshire has to offer.