Need Springfield MA Car Shipping Services?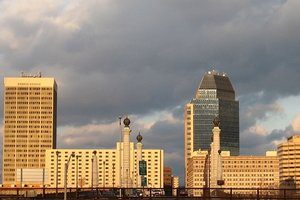 Fisher Shipping offers the best Springfield MA car shipping services, transporting vehicles nationwide. Based an hour east of Springfield in Auburn, MA we serve both dealer and private customers in Springfield, Amherst, Northampton, Holyoke and other areas of western MA. Whether it's one or many vehicles, we always get the job done on time and at a reasonable price.
Get a free car shipping quote or give us a call at 1 (888) 886-3456.
Springfield – the City of Firsts in Sports, the Automotive Industry and Beyond
Springfield, Massachusetts, incorporated in 1636, is the City of Firsts. Today it is home to an estimated 153,060 people, including college students at Springfield's 5 colleges. Set on the bank of the Connecticut River, it's the largest city as well as the economic hub of western Massachusetts. One glance at Springfield's impressive history and it's easy to see why it is the City of Firsts. While Springfield is perhaps most famous for being the birthplace of basketball, the city has a proud history of inventions that stretches far beyond sports.
For example, Springfield is considered the "Silicon Valley of the Industrial Revolution" for its precision manufacturing past. Indeed, Springfield's abundance of skilled laborers led to a variety of manufacturing improvements and inventions. Notable industrial breakthroughs include manufacturing small arms for the military for more than 200 years. In fact, the modern automotive industry owes a lot to Springfield. The first gas-powered vehicle, vulcanized rubber, the assembly line as well as interchangeable parts are all from Springfield.  Of course, gas-powered transportation led to other innovations; the first motorized fire engine became part of Springfield FD, one of the oldest fire department in the country.
Get a Free Springfield MA Car Shipping Quote from Fisher Shipping
Just as Springfield has a great history of success, Fisher Shipping has enjoyed car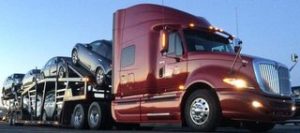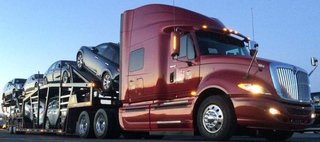 shipping success as well. We transport vehicles to and from Springfield all over the country. The next time you need your car shipped to or from Springfield, let us show you why our customers love us. Request a free quote below or call 1 (888) 886-3456 daily between 9am and 9pm EST.
Springfield MA Resources
Whether you're an auto dealer doing business in Springfield or need auto relocation transport, check out these useful links below.
Economic Development Council of Western MA
City of Springfield A-Z index
Basketball Hall of Fame