Get helpful Tampa car shipping tips, plus cost, reviews & info.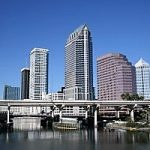 Located on the west coast of Florida, Tampa is uniquely located close to beautiful beaches yet with all the amenities of a major city. Home to theme parks, pro sports teams and even the world's longest continuous sidewalk, Tampa is certainly a popular car shipping destination.  Whether you're moving to the Tampa/St. Petersburg Area for the season, or for good, we'd love to help you with all your Tampa car shipping needs. Give us a call or complete the quote form to find out the cost to ship a car to Tampa. Of course, if you're still deciding on which of the best Tampa car shipping companies to use, keep reading for our best tips on what to look for when reading reviews on Yelp, the BBB and Google as well as our Tampa area dealership and private customer reviews.
Tips for Finding Reliable Tampa Car Shipping – What you need to know
Whether you're looking for vehicle transport to or from Tampa, your ideal transporter will strive for perfection every time they transport a vehicle. Whether you choose us or someone else, consider these tips before selecting a reliable and trustworthy Tampa car shipping company.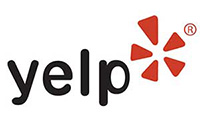 Do your research online. Shipping your car to Tampa should be a hassle-free experience. Customer reviews on Yelp, Google and the BBB will uncover both the best companies as well as car transport companies with red flags. Try to find examples of good customer service, on-time delivery and strong communication. Make sure there are no open complaints on the BBB and the company has a 5.0 rating on Yelp. Look for keywords like "hidden costs" or "late." Remember, your broker needs to make car shipping an easy process!
Avoid shopping based on cost. Tempting as it may be, choosing the lowest price is the single biggest mistake in the auto transport industry. Avoid cheap car shipping quotes as they often lead to unwanted delays and headaches. Many times they're the cheap quote because they give you an estimate then add surcharges or try to upsell you. Be sure to get an all-inclusive quote upfront!
Rather than going with the cheapest car shipper, we recommend evaluating Tampa car shipping companies on the greatest likelihood of a safe, on-time pickup and delivery. Work with a reliable transporter that may cost a bit more but can give you an accurate all-inclusive car shipping quote. Make sure they factor in time of year, location, distance and type of shipping.
Experience matters. The best Tampa car shipping company has a flawless five star reputation among customers. They are a well-established car shipping company having shipped a wide array from classic cars to oversized vehicles. They are fully licensed, have their own contingent cargo insurance policy and are committed to safety, reliability and outstanding customer service. Just by talking to them you should get a sense they'll go above and beyond for you and your vehicle.
Why Choose Fisher Shipping?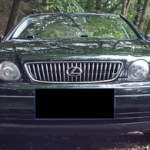 At Fisher Shipping, we are proud of being the most trusted auto transporter  since 2006. We only work with the best carriers and are honest and upfront. With over 30 years of reliable car transporting experience, we make shipping your car to Tampa from anywhere in the US an easy experience.
If you like easy and stress-free car shipping, we look forward to providing all your Tampa car shipping needs.
Read reviews from our Tampa area customers.
Mastro Subaru happy with quick pick ups & great service...
We've been using Fisher Shipping for several years for sold unit deliveries, export deliveries to ports, and local / cross state new car shuttles. Jerry L. has been the best! No issues, quick pickups and personal service that is beyond expectations. Jerry always has a positive attitude and a "let's get it done" attitude. Recommended!
Mastro Subaru of Tampa
Tampa, FL
Tiffany F. happy we made her her first truck shipping experience easy...
When my original company didn't deliver as promised, I only had a week left to find another alternative. Mike at Fisher Shipping was so helpful and patient with me, as I was stressed out about the time crunch. He explained everything clearly and honestly, taking the worry out of transporting my truck from VA to FL. The carrier exhibited great communication before and after pickup with both myself and my friend who was receiving my car in Florida. My truck was delivered in perfect shape and they even delivered a little earlier than expected which was awesome! I will definitely recommend Fisher Shipping to anyone looking for honest and trustworthy transport services.
Tiffany F. in Tampa, Florida
Lexus of Tampa Bay impressed with communication and timely delivery...
Over the years I have used numerous other shipping companies only to be let down when the cars arrive either later than expected or with damage. This is not the case with Fisher Shipping. Not too long ago I tasked them with a cross country move at month end and not only did they deliver on schedule but 2 days earlier than planned. Mike is a pleasure to work with and provided timely updates along the way. I would highly recommend Fisher Shipping.
Inventory Manager
Lexus of Tampa Bay
Tampa, FL
Join the Tampa area dealerships working with us.
Auction to dealer transport: We ship to nearly every auction in the United States including Manheim and Adesa. Whether you're purchasing a single unit or need multi vehicle transport, you've come to the right place.
Dealer to customer transport: We understand that the transport of the vehicle to your customer is a reflection upon you. Let us help you finish the deal the right way.
Dealer trades: These time sensitive moves need to happen fast to keep your customer happy. In fact, we will coordinate everything for you.
Enclosed vehicle transport available: If you're transporting a new or luxury car to an out of state customer, consider our enclosed auto transport service.