Need the Best Car Shipping Services in Worcester?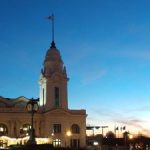 Fisher Shipping, the leading Worcester car shipping company, has been transporting vehicles nationwide since 2006.
Based just west of the city in Auburn, we serve a wide range of customers seeking reliable car shipping services. We ship vehicles from Worcester to the west coast, south or anywhere else in the US, no move is too big for us.
Whether you're a dealer needing to move many vehicles to or from Worcester, or relocating to the city for work or school, we would love to handle all your auto transport needs.
Get a free car shipping quote or give us a call at 1 (888) 886-3456 today.
Car Shipping in Worcester – the Heart of the Commonwealth
Worcester, Massachusetts, known as the Heart of the Commonwealth, was incorporated in 1722 and has an estimated population of 182,596. Set on seven hills in central Massachusetts, it's the second largest city in New England. Of course, it's easy to understand its nickname; Worcester is easily accessible from Boston, Providence and Springfield.
This central location makes it an appealing destination for thousands of college students attending the city's 12 colleges and universities. In fact, Worcester is home to Clark University, where Sigmund Freud lectured during his only visit to the United States.
Get a Free Worcester Car Shipping Quote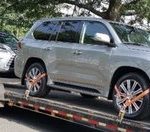 Just as Worcester has a great history of success, Fisher Shipping has enjoyed Worcester car shipping success as well. The next time you need car shipping to or from Worcester, let us show you why our customers love us.
Request a quote on this page or call 1 (888) 886-3456 between 9am and 9pm EST.
City of Worcester Resources
City of Worcester
Greater Worcester Chamber of Commerce
Worcester Real Estate
Worcester Facts & Firsts