Get a quick Wyoming auto transport quote, plus tips, reviews and information.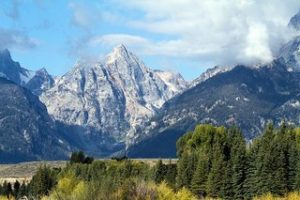 From Yellowstone National Park to the Grand Tetons, Wyoming is one of the most majestic states in the United States. Due to it's somewhat remote location, many people opt to ship their car, truck or SUV to Wyoming. Fisher Shipping Company specializes in Wyoming car shipping services both in-state and across the United States. As the most trusted name in auto transport, we have moved over 100,000 vehicles nationwide for private individuals and auto dealerships since 2006. Call 1 (888) 886-3456 to speak with one of our friendly agents. Or, complete the form on this page for a quick free quote and we will contact you.
How do you Select a Reliable Vehicle Transporter?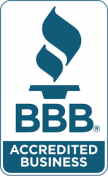 1. Research the company. Read customer reviews about the Wyoming car shipping company on trusted sites like Yelp and the Better Business Bureau. Make sure there are no customer complaints or recent negative reviews.
2. Don't shop on price. We recommend focusing on reliability and timely delivery instead of selecting the cheapest car shipping quote. Often, low cost is a giveaway the company is cutting corners – often in in carrier quality, equipment or will add hidden costs. Make sure any quote you get is all-inclusive.
3. Experience matters. Work with a shipping company who's been in business awhile, understands the transport industry nuances and can provide an accurate all-inclusive cost to ship a car to Wyoming.
Why Fisher Shipping?
At Fisher Shipping, we've been earning trust from our customers all over the country since opening in 2006. Whether you need open or enclosed transport, for one or many vehicles, we can ship any commercial or private vehicle anywhere in the United States. Work with us and we'll make your next Wyoming auto transport experience easy. We look forward to serving you!
Great Wyoming Auto Transport & Travel Resources
Whether you're a car dealer doing business in Wyoming or relocating, check out these useful Wyoming auto transport resources.
Wyoming D.O.T – The Wyoming Dept of Transportation has useful info for those new to the state as well as car carriers.
Wyoming Auto Dealers Association – We proudly serve car dealers throughout Wyoming with all their auto transport needs.
Travel Wyoming – From Yellow Stone to Jackson Hole and everything in between, read this extensive guide to everything Wyoming has to offer.