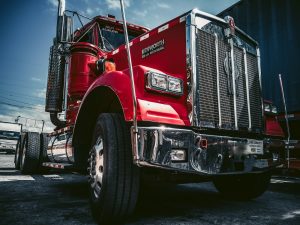 Knowing how to avoid car shipping scams could prevent days of aggravation and save hundreds or thousands of dollars. The auto industry is more competitive, and oftentimes much more misleading than you could ever imagine. If you haven't moved a car before, this post will definitely help you make the right decision.
Fisher Shipping has been in business since 2006 and our customer's satisfaction is our number one priority. We have moved over 100,000 vehicles since opening our doors. If you do some research on our company, you won't find many instances of a customer being dissatisfied with the service that we have provided. We offer transparency in an industry that is riddled with companies that either bury their head in the sand when there is a problem, or flat out lie to you.
Car shipping is far from a perfect science. There are innumerable amounts of delays that can occur as drivers pickup and deliver vehicles. These can range from customers not being reachable in order to pickup/deliver a vehicle to drivers needing to wait a day or two for vehicles that he or she were told were ready for pickup at an auction or dealership. Not to mention that car carriers, just like every other vehicle on the planet, break down.
If all that wasn't enough, add in all the companies trying to take advantage of you and it makes finding the right auto transport company a somewhat daunting task.
Here are a few tips that will hopefully help teach you how to avoid car shipping scams.
Top 4 Tips to Avoid Car Shipping Scams
Do your research.
The most important tip is to do your research. Don't just base your decision on a great looking website, a smooth talking sales agent's words, or price. You want to read actual reviews from customers. There are some great resources out there such as Google, the Better Business Bureau, and Yelp.
Check negative reviews – beware of hidden fees, late delivery, no insurance.
When looking at a company's profile on one of these sites, you need to look at the negative reviews. In most cases, you can sort by lowest star rating. If you are on Yelp, make sure you check out the "non-recommended" reviews. BEWARE!!!! There are companies out there that will generate fake, positive reviews for businesses. Good star ratings on sites can be deceiving. Make sure that you look at the negative reviews. You will quickly see the companies that change their price, don't deliver on time, and use carriers with insufficient or non-existent cargo insurance. These are the ones that you need to stay far away from.
Don't shop on price alone.
Don't use the company with the lowest price. It's hard not to sometimes. I know. I have to fight the urge all the time in my personal life. You have to realize that you are not comparing apples to apples. Companies that are "cheap" aren't proving the same service as Fisher Shipping or some of the other reputable companies out there. They are cutting corners and/or making false promises. The $200 less that they may charge often will end up costing you more in the end. It could end up turning into hundreds in rental car fees or thousands in unpaid damage claims. You are shipping one of your most valuable assets. Make sure that you have the right people handling the job.
Insurance is very important.
Make sure that the broker carries their own insurance policy. Fisher Shipping is one of the few in the vehicle transport industry that actually do. The reputable companies that transport vehicles for dealerships and fleet management companies need to carry these policies in order to get setup as a vendor. In addition to carrying a contingent cargo insurance (cargo insurance protects your vehicle while in the hands of the carrier) policy for $500,000, we also have liability policy with $4,000,000 in coverage. The carrier's insurance is always going to be primary, but in the event that their coverage lapses, isn't it nice to know that this other policy is in place? It's not often that damage occurs, but when it does, customers shouldn't be stuck holding the bill.
We hope that these tips on how to avoid car shipping scams so you make the right decision when choosing an auto transport company. The car shipping industry is like the wild, wild west. It's not nearly as regulated and monitored as it should be. Not every company out there is a train wreck. Some of us take pride in what we do and work hard to make sure that the experience is a good one!