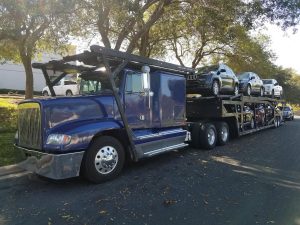 First time moving your car? Are you looking for open or enclosed auto transport tips to help you decide?
If so, read on for our tips, factors to consider and the key differences to determine which one is right for your move.
How do I decide on open or enclosed auto transport?
The short answer is there's no "one size fits all" answer to this question. When it comes to choosing open or enclosed (also called closed) transport, base your choice on the type of car, where and when the vehicle is moving, and your budget. Keep reading for our open or enclosed transport tips that explain the key differences and which one is right for your move.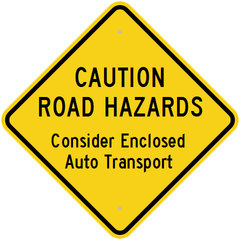 The biggest concern with shipping a vehicle on an open car carrier should be road hazards. Road hazards are things that fly off the road and chip your paint or your windshield. Since these things are not preventable and not the fault of a driver, cargo insurance generally does not cover this type of damage. Keep in mind that your vehicle is on a trailer and this is less likely to happen than it would if you were driving the vehicle yourself. It does happen occasionally though. Also, factor in how irritated you would be about a little rock chip in your paint. That's a personal preference that bothers some people more than others.
Fisher Shipping can move cars anywhere nationwide on flatbeds, full-size car carriers, and even step deck and lowboy trailers. It's your vehicle and your decision on how you want it moved.
 4 Top Open or Enclosed Auto Transport Tips for 2018
1. How much would it cost to repair a minor chip or scratch on your vehicle?If you own a vehicle with a custom paint job or one that is incredibly expensive to repair, it may be worth spending the extra money to move your vehicle on an enclosed car carrier. If you drive a 10 year old vehicle that's already covered with imperfections, perhaps choose open auto transport.
2. What route will the driver take?
The route taken and time of year play a large role in the likelihood of a rock chip. For example, if the trucker drives through a cold weather state in the winter, the roads are covered in sand or salt. The car will probably be filthy when it arrives, but even in these conditions, rock chips are still uncommon.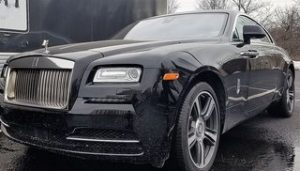 3. How much does an enclosed truck cost vs open?
A closed truck is usually anywhere from 50%-100% more than moving a car on an open car carrier. It may also take a day or two longer to lineup a carrier for the move since there are far less enclosed trucks on the road. If you need the fastest and least expensive option, move your car on an open car carrier.
4. How much is your vehicle worth?
If your vehicle is worth over $100,000, factor in the difference in cargo insurance coverage. Open car carriers rarely carry more than $250,000 in cargo insurance. That amount is the total coverage for all of the vehicles on the truck. There can be anywhere between 7-10 vehicles on a full sized carrier. Enclosed trucks often carry $500,000 – $1,000,000 in cargo insurance. Those types of car carriers will never have more than 6 or 7 vehicles on them.
Still not sure? Give us a call – 1 (888) 886 3456
Of course, there are pros and cons to either type of truck. We hope these open or enclosed auto transport tips will help you make the decision the best suits you.
If you are still trying to determine how to choose open vs enclosed auto transport, take a look at our guide or feel free to call us at 888-886-3456 to further discuss your options.
More Helpful Car Shipping Resources
Fisher Shipping Guide to Open or Enclosed Auto Transport
Older drivers adapt to changes in their environment to better detect road hazards