Read on for Chrysler Car Shipping Costs, Tips, Reviews & Info.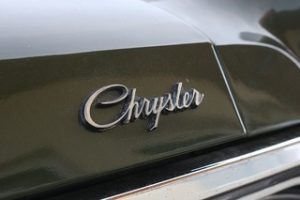 The Chrysler brand can be summed up by Walter P. Chrysler as representing "quality, beauty, speed, comfort, style and power." Indeed, when it comes to Chrysler car shipping, we suggest working with a company that embodies the values of "America's Import" to ensure the best transport experience.
Read on for useful tips regarding how to ship your Chrysler, cost and why Chrysler owners and dealerships nationwide choose us to transport their Chrysler vehicles.
Of course, if you're ready to move your Chrysler, request a free customized car shipping quote. Or, give us a call at 1 (888) 886-3456  today.
Chrysler Car Shipping 101 – Valuable Tips from Fisher Shipping
Shipping your Chrysler should be a pleasant and easy experience. The first step to a positive Chrysler car shipping experience is to do your research online. Avoid selecting a transporter solely based on lowest cost. In fact, with many companies in the auto transport industry, the lowest price can lead to unwanted delays and stress. In reality, the cost to ship a Chrysler depends on factors like the time of year, location and type of shipping. For example, open car shipping is less expensive than enclosed, but there are pros and cons to both worth considering.
Rather than focusing on cost, we recommend evaluating Chrysler car shipping companies on the greatest likelihood of a safe, on-time pickup and delivery. The best Chrysler auto transporter has a flawless five star reputation among customers. They are a well-established car shipping company, fully licensed and insured. The transporter shares Chrysler's focus on quality, speed and style. In other words, your car shipping company gets your Chrysler delivered fast, works with only the best carriers and is a well-trusted name in the industry.
At Fisher Shipping, our reputation is one of the few car shipping companies that fall in this elite category.
With over 30 years of trust and reliability, we will make every Chrysler auto transport move easy and pleasant for you.
Trust the best Chrysler auto transporter since 2006.
Duluth GA dealership recommends us for all dealer shipping needs...
Working with Fisher Shipping was an absolute pleasure. Mike made sure all of our needs where met and communication was always prompt and on point! Deliveries were just as fast and would recommend Fisher Shipping for all your shipping needs as a dealer.
Acquisitions and Logistics
Rick Hendrick Chrysler Dodge Jeep
Duluth, GA
Shelbyville KY dealership makes us their first and last call for all nationwide car shipping needs...
There is no other company I can call and get the type of quick service that I get from Fisher Shipping. My rep at Fisher is my first and last call for all my transport needs, no matter where in the U.S. I am shipping from.
General Sales Manager
Shelbyville Chrysler
Shelbyville, KY
Why Chrysler Dealerships and Owners Love Working with Fisher Shipping.
Auction to dealer transport: We ship to nearly every auction in the United States. Whether you are purchasing a single unit or need multi vehicle transport, you've come to the right place.
Dealer to customer transport: We understand that the transport of the vehicle to your customer is a reflection upon you. Let us help you finish the deal the right way.
Dealer trades: These time sensitive moves need to happen fast to keep your customer happy. In fact, we will coordinate everything for you.
Enclosed vehicle transport available: If you're shipping a new Chrysler or covering a long distance, to avoid road hazards, you may want to choose covered or enclosed auto transport.