Get a free Dallas car shipping quote, reviews and transport info.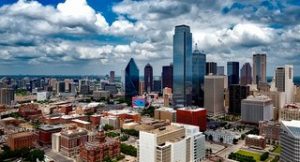 Fisher Shipping offers the best Dallas car shipping services, transporting vehicles between Dallas and destinations nationwide. In business since 2006, we serve both Dallas dealerships and private customers in nearby Arlington, Fort Worth, Irving and other areas of the Dallas-Fort Worth Metroplex and Texas. Whether you need to move one or many vehicles, we always get the job done on time and at a reasonable price.
Get a free car shipping quote via the form on this page or give us a call at 1 (888) 886-3456.
Dallas – Everyday Innovation, Great Sports & Culture
The saying "everything is bigger in Texas" is certainly applicable to Dallas. Nicknamed "the Big D", the city is home to 1.3 million people, putting it among the top ten largest cities in the United States. In terms of innovation, Dallas contributes to making our every day lives easier and more pleasant. For example, thank Dallas for the ATM, the calculator, laser tag and the frozen margarita. Thank Lamar Hunt from Dallas for conceiving the Super Bowl; appropriate given the city's passion for football.
There are lots of compelling reasons to ship your car to Dallas. While

American sports fans will know the city for the five-time champion Dallas Cowboys, other major professional sports teams call the Dallas area home. Of course, beyond sports the city boasts plenty of landmarks, museums and parks. In fact, a visit to Dallas might include a morning walk or jog through one of the city's 400 parks. Enjoy some great BBQ or Tex-Mex for lunch at one of the city's many restaurants. The afternoon may include a visit to the arts district, the largest contiguous arts district in the United States.
Of course, Dallas is also home to many excellent car dealerships that we've been working with for years. For example, if you're looking for a great pre-owned car in the Dallas area, visit our friend Oscar Gonzalez at Huffines Chevrolet.
Get a Free Dallas Car Shipping Quote from Fisher Shipping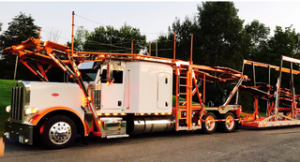 Just as Dallas has a great history of success, Fisher Shipping enjoys Dallas car shipping success as well. We transport vehicles to and from Dallas all over the country. The next time you need your car shipped to or from Dallas, let us show you why our customers love us. In fact, we are the best reviewed auto transport company in the country.
Request a free quote below or call 1 (888) 886-3456 daily between 9am and 9pm EST.
Dallas Auto Transport & Local Resources
Whether you're an auto dealer doing business in Dallas or need auto relocation transport, check out these useful links below.
TripAdvisor Dallas – Check out this great resource with descriptions and reviews for the wide variety of things to do in Dallas.
City of Dallas – Just like the city of Dallas, Fisher Shipping is "committed to service excellence."
25 unique facts about Dallas – Interesting tidbits about the "Big D."
Dallas Zip Codes
75065, 75201, 75202, 75203, 75204, 75205, 75206, 75207, 75208, 75209, 75210, 75211, 75212, 75214, 75215, 75216, 75217, 75218, 75219, 75220, 75221, 75222, 75223, 75224, 75225, 75226, 75227, 75228, 75229, 75230, 75231, 75232, 75233, 75234, 75235, 75236, 75237, 75238, 75240, 75241, 75242, 75243, 75244, 75246, 75247, 75248, 75249, 75250, 75251, 75252, 75253, 75254, 75260, 75261, 75262, 75263, 75264, 75265, 75266, 75267, 75270, 75275, 75277, 75283, 75284, 75285, 75287, 75301, 75303, 75312, 75313, 75315, 75320, 75326, 75336, 75339, 75342, 75354, 75355, 75356, 75357, 75358, 75359, 75360, 75367, 75368, 75370, 75371, 75372, 75373, 75374, 75376, 75378, 75379, 75380, 75381, 75382, 75389, 75390, 75391, 75392, 75393, 75394, 75395, 75397, 75398