Get fast Texas car shipping quotes.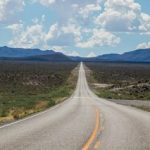 As the Texas car shipping experts, Fisher Shipping has been helping high volume auto dealers and private clients ship vehicles across Texas and the United States since 2006. Read our car transport reviews, then call us for a free quote. Whether you need enclosed transport for a single car or have to move an entire fleet to Austin Texas, Dallas Texas, Houston Texas or even across the country, trust Fisher Shipping for all your car shipping needs. Count on us to get your car to or from Texas on-time and in good condition.
Meet the Texas Car Shipping Industry Leader.
We provide door to door car shipping to and from anywhere in Texas. Our experienced team knows how to move vehicles quickly and we work with a network of trusted carrier partners that we vet carefully. Additionally, we are licensed and bonded with the D.O.T and carry contingent cargo insurance for added peace of mind.
Furthermore, we offer outstanding customer service and are accessible and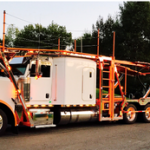 highly responsive. Unlike having to leave voicemails with other car shipping companies, when you call between 9am and 9pm EST you'll always reach a live person. We will be happy to answer your questions and guide you through our smooth and efficient process. Equally important, our customers proudly share their positive car shipping experiences working with us on Google, Yelp and the BBB.
Contact Us for a Car Transport Quote that Comes with Real Service for Texas.
We look forward to serving you. Call 1 (888) 886-3456 for a free quote. Or, complete the form on this page for a free Texas auto shipping quote and let us take care of the rest.
How do you Select a Reliable Texas Vehicle Transporter that Won't Change your Quote after you have Committed?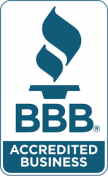 1. Research the company. Read customer reviews about this Texas car moving company on trusted sites like Yelp and the Better Business Bureau. Make sure there are no customer complaints or recent negative reviews.
2. Don't shop on price. We recommend focusing on reliability and timely delivery instead of selecting the cheapest car shipping quote. Often, low cost is a giveaway the company is cutting corners – often in in carrier quality, equipment or by adding hidden costs. Make sure any quote you get is all-inclusive.
3. Experience matters. Work with a car shipping company who's been in business awhile, understands the transport industry nuances and can provide an accurate all-inclusive cost to ship a car to Texas.
Why Does Texas Choose Us To Move Their Vehicles?
At Fisher Shipping, we've been earning trust from our customers all over the country since opening in 2006. Whether you need open or enclosed transport, for one or many vehicles, we can ship any commercial or private vehicle anywhere in the United States. Work with us and we'll make your next car shipping experience easy. We look forward to serving you!
Great Auto Transport & Texas Travel Resources For You.
Whether you're an auto dealer doing business in Texas or relocating, check out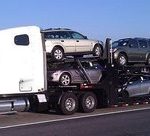 these useful links below.
The Texas Dept. of Transportation has useful info for those new to the state as well as car shippers.
Texas Automotive Assoc. – Click here
We proudly serve car dealers across Texas with all their car shipping needs.
From El Paso to Houston and everywhere in between, read this valuable guide to everything the great state of Texas has to offer.
Latest Car Shipping Articles For Texas
WE SHIP TO ALL DESTINATIONS

Houston to El Paso TX
San Antonio to Los Angeles CA
Dallas to Chicago IL
Austin to Norwalk CA
Fort Worth to Bell Gardens CA
El Paso to Houston TX
Arlington to Fontana CA
Corpus Christi to Brownsville TX
Plano to Katy TX
Laredo to Mission TX
Houston to Hawthorne CA
San Antonio to South Gate CA
Dallas to Brooklyn NY
Austin to Long Beach CA
Fort Worth to Pacoima CA
El Paso to Lakewood NJ
Arlington to Los Angeles CA
Corpus Christi to Fontana CA
Plano to San Juan PR
Laredo to Pittsburg CA
Houston to Bronx NY
San Antonio to Westminster CA
Dallas to Grand Prairie TX
Austin to Sylmar CA
Fort Worth to Santa Ana CA
El Paso to Lawrenceville GA
Arlington to New York NY
Corpus Christi to Riverside CA
Plano to Anaheim CA
Laredo to Pharr TX
Houston to Dallas TX
San Antonio to Rialto CA
Dallas to Bakersfield CA
Austin to Bronx NY
Fort Worth to New York NY
El Paso to Chula Vista CA
Arlington to La Puente CA
Corpus Christi to Mckinney TX
Plano to Houston TX
Laredo to Fresno CA
Houston to Hesperia CA
San Antonio to Chicago IL
Dallas to Oxnard CA
Austin to Palmdale CA
Fort Worth to Watsonville CA
El Paso to Brooklyn NY
Arlington to Corona NY
Corpus Christi to Antioch TN
Plano to Elmhurst NY
Laredo to El Paso TX
Houston to Nashville TN
San Antonio to Lawrenceville GA
Dallas to Brooklyn NY
Austin to Bronx NY
Fort Worth to San Diego CA
El Paso to Flushing NY
Arlington to Sacramento CA
Corpus Christi to Sugar Land TX
Plano to Baldwin Park CA
Laredo to Bronx NY
Houston to Moreno Valley CA
San Antonio to Bellflower CA
Dallas to Virginia Beach VA
Austin to Brooklyn NY
Fort Worth to Chicago IL
El Paso to Chino Hills CA
Arlington to Brooklyn NY
Corpus Christi to Brooklyn NY
Plano to Chula Vista CA
Laredo to Woodbridge VA
Houston to Cypress TX
San Antonio to Lancaster CA
Dallas to Olathe KS
Austin to Porterville CA
Fort Worth to Atlanta GA
El Paso to Chicago IL
Arlington to Pearland TX
Corpus Christi to Bronx NY
Plano to League City TX
Laredo to Woodside NY
Houston to Brooklyn NY
San Antonio to Katy TX
Austin to Brooklyn NY
Fort Worth to Charlotte NC
El Paso to Brooklyn NY
Arlington to Hayward CA
Corpus Christi to New York NY
Plano to Chicago IL
Laredo to Las Vegas NV
Houston to Riverside CA
San Antonio to Houston TX
Dallas to Reseda CA
Austin to Yuma AZ
Fort Worth to Albuquerque NM
El Paso to Bronx NY
Arlington to Huntington Park CA
Corpus Christi to Simi Valley CA
Plano to Chino CA
Laredo to Bronx NY