Get reliable effective Houston car shipping tips, cost, reviews & info.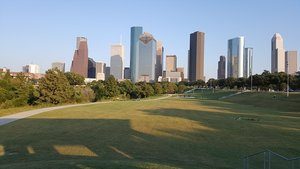 Given its appeal to a wide range of people from students, NASA scientists, energy companies and many other organizations, it's no mystery why Houston, Texas is one of the largest cities in the country. It's popularity also makes the southeast Texas city a very common auto transport destination. Whether you plan to check out Houston's championship caliber sports teams, visit the zoo or any of the city's great museums – there are countless reasons to ship a car to the Houston area. After deciding to transport your vehicle, the next step is to the best and most reliable Houston car shipping company to deliver your vehicle on-time and damage free.
If you're ready to find out the cost to ship your car to Houston, get a free customized open or enclosed car shipping quote online. Or, call one of our friendly and helpful agents at 1 (888) 886-3456 today.
If not, keep reading for helpful tips for transporting your car to Houston and why so many Houston vehicle owners and dealerships across Texas have been trusting Fisher Shipping with all their car shipping needs since 2006.
Tips for finding the Best Houston Car Shipping Companies
Whether it's to or from Houston, your ideal shipping company will strive for perfection every time they transport a vehicle. Whether you choose us or someone else, consider these 3 tips before selecting a transporter.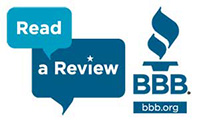 Do your research online. Shipping your car to Houston should be a hassle-free experience. Look for reviews on Yelp, Google and the BBB with customers highlighting customer service, on-time delivery and communication. Make sure there are no open complaints on the BBB and the company has a 5.0 rating on Yelp. Your broker needs to make car shipping an easy process!
Avoid shopping based on cost. Rather than cost, we recommend evaluating Houston car shipping companies on the greatest likelihood of a safe, on-time pickup and delivery. Avoid cheap car shipping quotes as they often lead to unwanted delays and headaches. Often times they're cheap because they didn't include hidden fees, gas surcharge or other surprise fees. Instead, work with a reliable transporter that may cost a bit more but can give you an accurate car shipping quote. Make sure they factor in time of year, location, distance and type of shipping.
Experience matters. The best Houston car shipping company has a flawless five star reputation among customers. They are a well-established car shipping company, fully licensed and insured and are committed to safety, reliability and outstanding customer service. Just by talking to them you get a sense they'll go above and beyond for you and your vehicle.
Why Choose Fisher Shipping?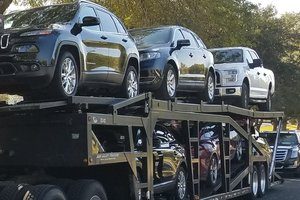 At Fisher Shipping, we have earned a reputation as the most trusted auto transporter and have been shipping cars, trucks and SUVs nationwide since 2006.
With over 30 years of reliable car transporting experience, we make shipping your car to Houston from anywhere in the US an easy experience.
We look forward to providing all your Houston car shipping needs and getting you on your way.
Learn why Houston area dealerships & vehicle owners enjoy working with us.
Top Houston dealership says our customer service is the BEST...
Excellent company to work with, the service is the BEST and the price are pretty fair, they will work with you so you can get your car as soon as possible under pretty much any circumstance.
RBF Auto Sales
Houston, TX
Great experience moving car from Houston to Denver...
Jerry from Fisher Shipping made my first time shipping experience a very pleasant one. He coordinated with the dealer in Houston and found the right driver to pick my vehicle up and deliver to the Denver area just as he said it would be. I needed to call him so it was convenient having his cell number to get ahold of him. I do recommend these guys as they did what the said they would do and for a fair price.
Jim B.