Get a free San Antonio car shipping quote, plus transport tips, & city information.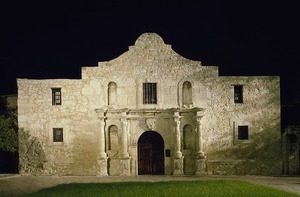 San Antonio, Texas dealership and vehicle owners are among the thousands of customers that love working with us and trust us with all their San Antonio car shipping needs. Want to join them?
Learn how much it costs to ship a car to San Antonio by requesting a free quote online or by calling one of our friendly car shipping experts at 1 (888) 886-3456.
If you're still reading reviews of the best San Antonio car shipping companies, keep reading for our tips to selecting a reliable auto transporter, the best places to visit after you ship your car to San Antonio and helpful travel resources.
Why Ship your Car to San Antonio?
San Antonio is the second largest city in Texas and a popular car shipping destination known for the historic Alamo mission as well as its great military community. Home to almost 1.5 million people, Mission City has forward thinking leaders, a great cost of living and plenty to see and do for seasonal and permanent residents alike.
For example, when you think of San Antonio, you may think of the city's impressive history, specifically the historic Alamo. The most popular attraction in all of Texas, this mission close to downtown is a must-visit. However, San Antonio offers plenty of historic sites far beyond the Alamo, including other missions, historic neighborhoods as well as the San Fernando Cathedral, the oldest cathedral in the United States.
As for the city's strong ties with the military, San Antonio is home to numerous military bases, including Joint Base San Antonio Fort Sam Houston, which provides medical training and recovery for our soldiers. Indeed, if you have a PCS move to San Antonio and need to ship your POV, Fisher Shipping offers a military discount to both active and former service members.
While it can certainly get hot during the summer, during the majority of the year,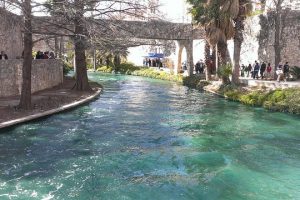 the city's famous River Walk along the San Antonio River is well worth a visit. Whether you want to take a boat tour or simply enjoy a pleasant walk, it's a great way to explore San Antonio with access to museums, restaurants and other attractions. Speaking of food, no visit or move to San Antonio is complete without trying the city's Mexican and myriad of other fantastic restaurants.
This is of course just a fraction of the great attractions and opportunities available in San Antonio. The best way to discover this great city is to ship your vehicle to San Antonio and explore both the city and surrounding area on your own. But first, it's vital to choose a trustworthy transporter that will get your vehicle there on-time and damage-free. Here are our best tips for finding a reliable car shipping company.
How do you Select a Reliable Vehicle Transporter in San Antonio?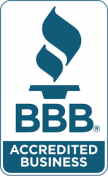 1. Research the company. Read customer reviews about the San Antonio car shipping company on trusted sites like Yelp and the Better Business Bureau. Make sure there are no customer complaints or recent negative reviews.
2. Don't shop on price. We recommend focusing on reliability and timely delivery instead of selecting the cheapest car shipping quote. In the auto transport industry, often the lowest cost indicates the company is cutting corners at your expense. To avoid worrying about unreliable carriers or hidden costs make sure any quote you get is all-inclusive and the company is well regarded by customers like you.
3. Experience matters. Work with a shipping company who's been in business awhile, understands the auto transport industry's nuances and can provide an accurate all-inclusive cost to ship a car to San Antonio.
Why Fisher Shipping?
At Fisher Shipping, we've been earning trust from our customers all over the country since opening in 2006. Whether you need open or enclosed transport, for one or many vehicles, we can ship any commercial or private vehicle anywhere in the United States. Work with us and we'll make your next San Antonio auto transport experience easy. We look forward to serving you!
Great San Antonio Car Shipping & Travel Resources
Whether you're an auto dealer doing business in the San Antonio area or moving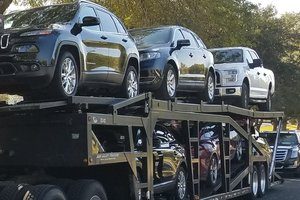 for work, school or any other reason, check out these useful links below.
Texas D.O.T – The Texas Dept of Transportation has useful info for those new to the state as well as car carriers.
Texas Automotive Assoc. – We proudly serve car dealers across Texas with all their auto transport needs.
City of San Antonio – Great City of San Antonio resources for residents.
Visit San Antonio – Read this extensive guide to all San Antonio offers.
San Antonio Zip Codes
78006, 78015, 78023, 78073, 78109, 78112, 78154, 78201, 78202, 78203, 78204, 78205, 78206, 78207, 78208, 78209, 78210, 78211, 78212, 78213, 78214, 78215, 78216, 78217, 78218, 78219, 78220, 78221, 78222, 78223, 78224, 78225, 78226, 78227, 78228, 78229, 78230, 78231, 78232, 78233, 78234, 78235, 78236, 78237, 78238, 78239, 78240, 78241, 78242, 78243, 78244, 78245, 78246, 78247, 78248, 78249, 78250, 78251, 78252, 78253, 78254, 78255, 78256, 78257, 78258, 78259, 78260, 78264, 78265, 78266, 78269, 78270, 78278, 78279, 78280, 78283, 78284, 78285, 78288, 78289, 78291, 78292, 78293, 78294, 78295, 78296, 78297, 78298, 78299