Get a free Greenwich car shipping quote plus reviews and transport info.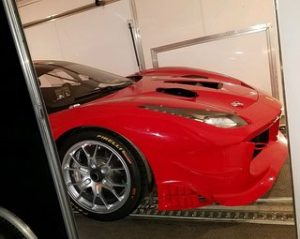 Fisher Shipping offers the best Greenwich car shipping services, transporting vehicles from Greenwich nationwide since 2006.
In addition to transport for Greenwich auto dealerships and private customers, we serve Hartford, New Haven, Stamford, Storrs and other areas of Connecticut. Whether we need to move one or many vehicles, Fisher Shipping always get the move done safely and on time. Get a free Greenwich car shipping quote or call at 1 (888) 886-3456.
Greenwich: Perfect Spot for Celebrities, Hollywood and Auto Dealerships

Greenwich, Connecticut, home to 62,396 people, is located in the panhandle of Connecticut and part of the Gold Coast area of southern Fairfield County. It's neighbor is Stamford to the east and Port Chester, NY to the west. Nearby Connecticut towns including Darien, New Canaan, Norwalk and Westport.
Greenwich is on a main auto transport route with I-95 passing through the town, connecting New England with New York and points further south and west. Along with its neighboring towns along the Connecticut Gold Coast, Greenwich is a popular home for actors and celebrities. Its scenic ocean side backdrop and proximity to NYC attracts Hollywood producers, with 10 tv shows and 45 movies shot in the community from 1909 to the present day. In fact, Greenwich has its own international film festival which takes place each spring.
In addition to its celebrity and producer appeal, Greenwich is home to numerous great auto dealerships. We work with many of these dealerships, transporting vehicle fleets to auto auctions, other dealerships and out of state customers all over the country.
Greenwich: A Brief History from the Revolutionary War to Present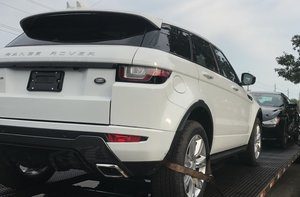 Greenwich is proud of its history, with 27 places in the National Register of Historic Places. Founded in 1640, Greenwich is originally under Dutch control, but soon turns over to the English. Early in its history, numerous visitors note the town's steep terrain. Improvements are made in the late 1700s, linking New York and New England cities like Boston. By the 1800s Greenwich becomes a booming resort community with numerous inns springing up. Today, it's one of the wealthiest communities in Connecticut per capita with a myriad of country clubs, yacht clubs, private schools and private equity firms.
Get a Free Greenwich Car Shipping Quote from Fisher Shipping
Just as Greenwich has a history of prosperity, Fisher Shipping has enjoyed Greenwich car shipping success as well. We transport vehicles for dealers as well as private clients to and from Greenwich all over the country.
When you need auto transport services to or from Greenwich, let us show you why our customers love us.
Request a free Greenwich car shipping quote via the form below or call 1 (888) 886-3456 daily between 9am and 9pm EST.
Greenwich Car Shipping & Local Resources
Whether you're an auto dealer doing business in Greenwich or relocating, check out these helpful resources.
Town of Greenwich – Greenwich's official town website is full of useful links and resources for those relocating.
Greenwich CT TripAdvisor – The best places to visit and things to do in Greenwich, CT.
Top Auto Dealers in Greenwich – Check out the best rated Greenwich auto dealers on Yelp.