Get reliable Miami car shipping tips, cost to ship a car to Miami, customer reviews & city information.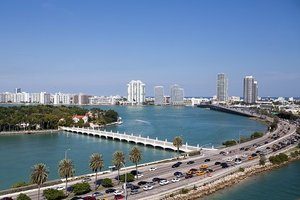 The Miami metro area is home to over 5.5 million people, ranking it 8th largest in the US. With beautiful weather and beaches, it's really not a mystery why thousands of students, snowbirds and employees working at the city's major corporations happily relocate to Miami, Fort Lauderdale and other parts of South Florida. Of course, many of these transplants require Miami car shipping services, making it one of the top car shipping cities in the country.
Whether you're moving to Miami for the season, semester or forever, there are countless reasons to ship a car to Miami. Your next step is to choose the best Miami car shipping company to deliver your vehicle on-time and damage free.
If you're ready to find out the cost to ship your car to Miami, we'll need to know where you're coming from in order to give you a free customized open or enclosed car shipping quote. Or, call one of our friendly and helpful agents at 1 (888) 886-3456 today.
If you want to learn more, keep reading for helpful tips for transporting your car to Miami and why so many Miami and Florida customers have been trusting Fisher Shipping with all their car shipping needs since 2006.
How do you Select a Reliable Vehicle Transporter in Miami?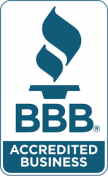 1. Research the company. Read customer reviews about the Miami car shipping company on trusted sites like Yelp and the Better Business Bureau. Make sure there are no customer complaints or recent negative reviews.
2. Don't shop on price. We recommend focusing on reliability and timely delivery instead of selecting the cheapest car shipping quote. Often, low cost is a giveaway the company is cutting corners – often in in carrier quality, equipment or will add hidden costs. Make sure any quote you get is all-inclusive.
3. Experience matters. Work with a shipping company who's been in business awhile, understands the transport industry nuances and can provide an accurate all-inclusive cost to ship a car to Miami.
Why Fisher Shipping?
At Fisher Shipping, we've been earning trust from our customers in Akron and all over the country since opening in 2006. Whether you need open or enclosed transport, for one or many vehicles, we can ship just about any commercial or private vehicle virtually anywhere in the United States. Work with us and we'll make your next Akron auto transport experience easy. We look forward to serving you!
We look forward to providing all your Miami car shipping needs and getting you on your way.
What Do Our Miami Customers Say?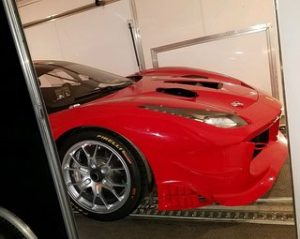 Our Miami-based customers enjoy working with us, as demonstrated by our perfect ratings on Google, Yelp, the Better Business Bureau and Facebook. Read what they have to say below. When you're ready to join the most satisfied auto transport customers in the country, give us a call at 1 (888) 886-3456 for a free customized quote.
This was my first time having to transport a car. I'll admit was a bit scared. I did my research and finally decided to go with Fisher Shipping. I dealt with Dave Fisher the owner and after my first telephone conversation with him, I knew from the get go that I had made the right choice. Answered all and any questions that I had. I was put at ease. Price reasonable and competitive. Also, did not pay up-front in full. Only took a deposit and paid balance when car was delivered. Car was picked up in FL and transported to MA. It was actually picked up early and delivered early. Car was not damaged. Driver kept in communication with us. If I ever need to transport a car again, then will definitely use Fisher Shipping.
Anna on her first auto transport experience with Fisher Shipping
---
Eddie transported my Audi A4 from Loveland, Colorado to Miami, Florida. I was extremely nervous about the whole process until the first time Eddie called me. He was very professional and punctual. He offered to even pick up my car a day early if that worked better for me. I ended up bringing him my car at the time we first decided on where he properly walked me through the process again and said that my car would most like be in Miami between Sunday and Tuesday. He made great time and actually delivered my car to me on the Saturday before. He kept in contact with me along the way which was greatly appreciated. My car was in perfect condition and was off the truck waiting for my arrival. I would highly recommend this company and Eddie again to anyone who needs their car shipped. Thank you so much for a great experience! I would give a perfect score of 10/10!
Lexie W. on shipping her Audi to Miami
---
I moved from Miami to Boston recently. I chose Fisher Shipping for my move. Jessica from Fisher Shipping Co helped me with move. Upfront pricing, good communication and very fast. I got my car in 3 days. Thanks guys!
Bala M. on car shipping from Miami
---
I recently purchased a Porsche in Parchment NY and had it shipped down to Southeast Florida. Upon recommendation of my car dealer, I contacted Fisher Shipping and spoke with **** who took all my information and addressed any questions I may have had. A follow up call quickly transpired from Nicole who diligently set up the timing for my transport. All necessary files went sent to my email for approvals and signatures. Nicole made me aware of the delivery date and told my my driver would be contacting me when close to the destination. The entire process was flawless. My car arrived on time and off loaded from the trailer looking just as it did when it left the dealership. I performed a quick vehicle inspection and was fully pleased with its condition.The driver, who was very friendly and courteous completed the transaction. Key in hand, I was off and on my way in my new ride. Well done!
Vince P. on his NY to Miami auto transport experience
Great Miami Car Shipping & Travel Resources
Whether you're an auto dealer doing business in Miami or relocating for the season or for good, check out these useful Miami auto transport links below.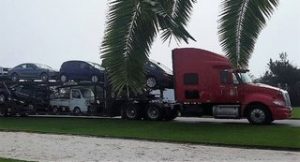 City of Miami – Great Miami government resources for residents, including D.O.T resources.
Visit Miami – Valuable resources on all Miami has to offer visitors and residents alike.
Florida D.O.T – The Florida Dept of Transportation has useful info for those new to the state & car carriers.
Florida Automobile Dealers Assoc. – We proudly serve car dealers with all their Florida auto transport needs.
Tips for Shipping from NY to Miami – Many New York snowbirds make the annual trip to Miami each year for the winter. Here are our car shipping tips to make it a less stressful journey this year.