Get a fast Florida auto transport quote, plus tips, reviews and information.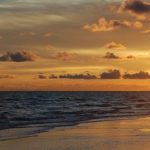 When it comes to great weather, fun theme parks and gorgeous beaches, no one does it better than Florida. When it comes to Florida car shipping, no one does it better than the most trusted name in auto transport – Fisher Shipping Company.  We've been in business since 2006 and have moved over 100,000 vehicles nationwide, including many for Snowbirds who need round trip seasonal auto transport.
Whether you need shipping to Tampa, Boca Raton, Miami or anywhere else in Florida to escape the cold or your dealership is doing business in the state, we can handle all your Florida auto transport needs. Give us a call at 1 (888) 886-3456 to tell us about your auto transport needs and we'll get the move done faster and more reliably than anyone else.
3 Quick tips for selecting a reliable Florida auto transporter.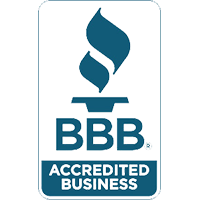 1. Research the transporter. Read customer reviews about the car shipping company on trusted sites like Yelp and the Better Business Bureau. Make sure there are no unresolved customer complaints.
2. Don't shop on price. It's a good idea to focus on reliability and timely delivery instead of going for the cheapest car shipping quote. Often, this is a dead giveaway the company is cutting corners somewhere either in carrier quality or equipment. Make sure any quote you get is all-inclusive.
3. Experience matters. It's better to work with someone who's been in business awhile, understands the industry and can customize an accurate all-inclusive quote.
We look forward to serving you with all your Florida car shipping needs.
Why Florida dealerships love working with us.
Tampa Lexus Dealer impressed with fast and reliable auto transport...
Over the years I have used numerous other shipping companies only to be let down when the cars arrive either later than expected or with damage. This is not the case with Fisher Shipping. Not too long ago I tasked them with a cross country move at month end and not only did they deliver on schedule but 2 days earlier than planned. Mike is a pleasure to work with and provided timely updates along the way. I would highly recommend Fisher Shipping.
Inventory Manager
Lexus of Tampa Bay
Tampa, FL
Auction to dealer transport: We ship to nearly every auction in the United States including Manheim or Adesa. Whether you're purchasing a single unit or need multi vehicle transport, you've come to the right place.
Dealer to customer transport: We understand that the transport of the vehicle to your customer is a reflection upon you. Let us help you finish the deal the right way.
Dealer trades: These time sensitive moves need to happen fast to keep your customer happy. In fact, we will coordinate everything for you.
Enclosed vehicle transport available: If you're transporting a new or luxury car to an out of state customer, consider our enclosed auto transport service.
Great Florida auto transport & winter travel resources.
Whether you're an auto dealer doing business in Florida or relocating for the winter, check out these useful links below.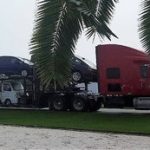 Florida D.O.T – The Florida Dept. of Transportation has useful info for those new to the state & car carriers.
Florida Automobile Dealers Assoc. – We proudly serve car dealers with all their Florida auto transport needs.
Visit Florida – From Pensacola to Miami, read this detailed guide to everything the great state of Florida has to offer.
Tips for Shipping from NY to Miami – Many New York snowbirds make the annual trip to Miami each year for the winter. Here are our car shipping tips to make it a less stressful journey this year.