Get a free Queens car shipping quote, reviews and information.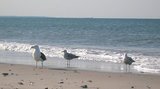 Fisher Shipping offers the most trusted Queens car shipping services, shipping vehicles between Queens and destinations nationwide. Since opening our doors in 2006, we proudly serve both Queens dealerships and private customers, including Snowbirds. Beyond Queens, we serve the rest of NYC, Long Island, upstate NY,  New Jersey and Greenwich Connecticut. Whether you need to move one or many vehicles, count on us to get the job done faster than a New York Minute (well, almost!)
Get a free Queens car shipping quote or give us a call at 1 (888) 886-3456 .
Welcome to Queens – Home to Flushing Meadows, Rockaway Beach & More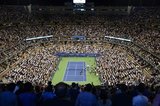 While Queens may get less attention compared to New York's other boroughs, it certainly has plenty to offer visitors and people relocating alike. Home to 2.3 million people, Queens is the second largest borough by population and largest by size. In fact, on its own, Queens would be the fourth largest city in the country. While Queens is very suburban it is also less than an hour to midtown Manhattan. Without leaving the borough, Gantry Plaza State Park in Queens is worth a visit for a great view of Manhattan.
In terms of transport, Queens is a major international hub for NYC. In fact, if you ship your car with us and choose to fly to NY, you may takeoff or land at one of NYC's largest airports located in Queens.
Queens uniquely offers a variety of things to see and do. Sports fans should check out Flushing Meadows, where the the US Open Tennis Tournament is held then perhaps catch a Mets game at Citi Field. Queens also is home to Rockaway Beach, a great destination for beach goers and surfers. In addition to parks and beaches Queens is also home to numerous museums, art galleries and other cultural institutions.
Of course, this is just a fraction of what Queens offers; the best way to learn is to experience it. Instead of driving, let us take care of all your Queens car shipping needs.
Ready to Move your Vehicle? Get a Free Queens Car Shipping Quote Today
Just like Queens offers a lot to do, Fisher Shipping excels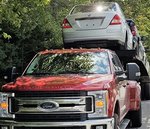 at Queens car shipping. Like the fast-pace of NYC, we understand urgency.  The next time you need to ship your car to or from Queens, work with the most reliable transporter in the business. Learn why our customers love us.
Request a free quote below or call 1 (888) 886-3456 daily between 9am and 9pm EST.
Queens & NYC Resources
Whether you're an auto dealer doing business in Queens or relocating, visit these useful resources.
TripAdvisor NYC – Beyond Queens, NYC offers lots to see and do.
Queens – Read this great guide for things to do and see in Queens.
Tips for Car Shipping from NY to Miami – Heading south? Read our tips for shipping your car to NYC's "6th Borough".