Get a free NYC car shipping quote, tips and info.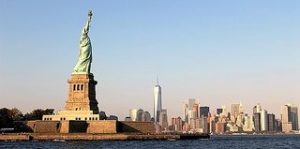 Fisher Shipping offers the best NYC car shipping services, transporting vehicles between New York City and destinations nationwide. Since opening our doors in 2006, we continue to serve both New York City dealerships and private customers in Manhattan, Queens, Brooklyn and other areas of New York. Whether you need to move one or many vehicles, count on us to get the job done on time fast and safely.
New York City – a History of Inspired Thinking
Nicknamed "the Big Apple", New York City is home to 8.53 million people, the largest city in the United States. The New York Metro area population is 20.2 million. For context, this is more than the population of every state except California, Texas and Florida.
In terms of innovation, New York contributes to making our every day lives easier and more pleasant. For example, innovations as diverse as the ATM, modern air conditioning, credit cards, toilet paper, the remote control came from New York City. Foodies can thank New York for a myriad of culinary and drink innovations including General Tso's chicken, the Bloody Mary, hot dogs, among many others.
Things to Do in Each of NYC's Five Boroughs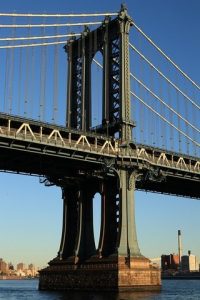 In Manhattan, there are famous landmarks like the Empire State Building, Wall Street and Central Park. Cultural attractions include the Met Museum of Art and Broadway's many plays and musicals. Perhaps order a bowl of Manhattan clam chowder before enjoying a Knicks or Rangers game at Madison Square Garden. Of course, no trip to Manhattan is complete without visiting Time's Square.
In addition to Manhattan, there's an eclectic mix of attractions in the other boroughs. For example, the Bronx Zoo, the New York Botanical Garden and a Yankees game is worth a trip to the Bronx. Queens is home to Flushing Meadows, a massive park that hosts the US Open Tennis Tournament. Take the ferry to Staten Island to enjoy its botanical gardens or a minor league baseball game. Walk across the Brooklyn Bridge for a breathtaking view of the Statue of Liberty and Manhattan skyline. If you're hungry, perhaps enjoy some famous Brooklyn-style pizza.
Of course, if you don't want Brooklyn-style pizza or Manhattan clam chowder, there are many other great restaurants all over NYC.
Ready to Move? Get a Free NYC Car Shipping Quote
Just as New York City excels in many areas, Fisher Shipping excels at New York car shipping, both the city and upstate. We transport vehicles to and from New York all over the country faster than a "New York Minute" (well, almost). The next time you need to ship your car to or from New York City, let us show you why customers love us. Request a free quote or call (888) 886-3456 daily between 9am and 9pm EST.
NYC Car Shipping & Travel Resources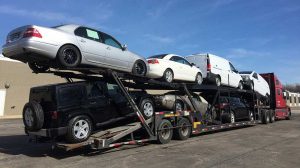 Whether you're an auto dealer doing business in New York City or relocating, check out these useful NYC resources.
TripAdvisor NYC – Check out this great resource with descriptions and reviews of the wide variety of things to do in New York City.
NYC Parks – Learn all about the parks found throughout New York City.
Tips for Shipping NY to Miami – Read our tips for shipping your car to the "6th Borough."