Ship your Car Safely and Reliably to and from Brooklyn.
Get Reliable Brooklyn Car Shipping Services, Costs, Reviews & Info.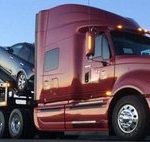 Fisher Shipping offers the most trusted Brooklyn car shipping services, transporting vehicles between Brooklyn and destinations nationwide.
Since opening our doors in 2006, we proudly serve both Brooklyn dealerships and private customers, including Snowbirds. Beyond Brooklyn, we serve the rest of NYC, Long Island, upstate NY,  New Jersey and Greenwich, Connecticut. Whether you need to move one or an entire fleet, count on us to get the job done faster than a New York Minute (well, almost!) In fact, we are the best reviewed auto transport company in the country.
Get a free Brooklyn car shipping quote or give us a call at 1 (888) 886-3456 .
Welcome to Brooklyn – Home to Brooklyn Bridge and more.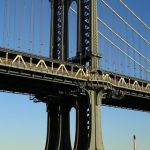 Home to 2.62 million people, Brooklyn is the largest NYC borough by population and second largest by size. In fact, it is the second most densely populated borough – and not hard to see why given the array of attractions.
While Brooklyn has a long and storied history, it's also got an exciting present and future. There's plenty to see and do for visitors and people relocating to Brooklyn alike. In addition to parks and beaches, Brooklyn is also home to two pro sports teams, the Nets and Islanders.
For example, a day in the Brooklyn could start with a walk across the famous Brooklyn Bridge, taking in views of lower Manhattan from revitalized Brooklyn Bridge Park. Next, explore the hiking trails of Prospect Park, known as "Brooklyn's backyard". For some art and culture, perhaps visit the Brooklyn Museum, home of 1.5 million works of art. For some Brooklyn history, visit the Brooklyn Historical Society, to learn the role of Brooklyn from the Revolutionary War to present. Of course, there's plenty of Brooklyn secrets worth exploring on your own. When you're ready for a break, enjoy one of Brooklyn's great restaurants.
Of course, this is just a fraction of what Brooklyn offers; we recommend experiencing it. Instead of driving, let us take care of all your Brooklyn car shipping needs.
Ready to Move? Get a Free Brooklyn Car Shipping Quote Today.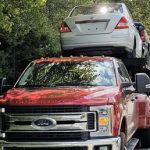 Just like Brooklyn offers a lot to do, Fisher Shipping excels at Brooklyn car shipping. Like New Yorkers, we understand urgency.  The next time you need to ship your car to or from Brooklyn, work with the most reliable transporter in the business. Learn why our customers love us.
Request a free quote on this page or call 1 (888) 886-3456 daily between 9am and 9pm EST.
Brooklyn & NYC Resources.
Whether you're an auto dealer doing business in Brooklyn or relocating, visit these useful resources.
TripAdvisor NYC – Beyond Brooklyn, NYC offers lots to see and do.
Brooklyn – Read this great guide for things to do and see in Brooklyn.
Tips for Car Shipping from NY to Miami – Heading south? Read our tips for shipping your car to NYC's "6th Borough".