Get a Fast Manhattan Car Shipping Quote, Read Customer Reviews & more.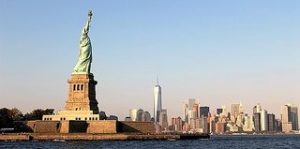 Fisher Shipping offers the most trusted Manhattan car shipping services, transporting vehicles between Manhattan and destinations nationwide.
Since opening our doors in 2006, we proudly serve both Manhattan dealerships and private customers. Beyond Manhattan, we serve the rest of NYC, Long Island, upstate,  New Jersey and southern Connecticut. Whether you need to move one or many vehicles, count on us to get the job done faster than a New York Minute (well, almost!)
Get a free Manhattan car shipping quote or give us a call at 1 (888) 886-3456 .
Welcome to Manhattan – the financial, cultural & media capital of the world
While Manhattan is the smallest of New York's five boroughs, it's also the most densely populated, home to 1.6 million people. Many of New York City's most famous landmarks and skyscrapers are in Manhattan, which includes Liberty Island, home of the Statue of Liberty.
A few of Manhattan's many highlights include the One World Trade Center, the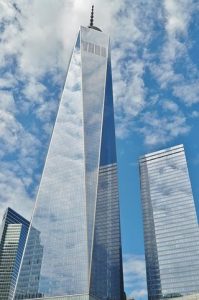 Empire State Building, Wall Street and Central Park. Cultural attractions include the Met Museum of Art and Broadway's many plays and musicals. For NY sports fans, Madison Square Garden is great venue for Knicks or Rangers games. Of course, on a nice day,  take a walk along the High Line greenway for another perspective on Manhattan.
Of course, this is just a tiny fraction of what Manhattan offers; the best way to learn is to experience it. Better yet, leave the car shipping to us and take advantage of NYC's great transport links.
Ready to Move your Vehicle? Get a Free Manhattan Car Shipping Quote Today
Just as Manhattan excels in many areas, Fisher Shipping excels at Manhattan car shipping. Like the fast-pace of Manhattan, we understand urgency.  The next time you need to ship your car to or from Manhattan, work with the most reliable transporter in the business. Learn why our customers love us.
Request a free quote or call 1 (888) 886-3456 daily between 9am and 9pm EST.
Manhattan car shipping & NYC Resources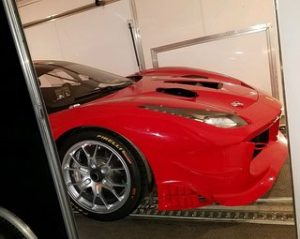 Whether you're an auto dealer doing business in Manhattan or relocating, visit these useful resources.
TripAdvisor NYC – Beyond Manhattan's landmarks, NYC offers a lot more to see.
Central Park – Learn more about Manhattan's famous urban park.
Tips for Shipping NY to Miami – Our tips for shipping your car to the "6th Borough".