Reliable San Francisco car shipping tips plus cost, reviews & info.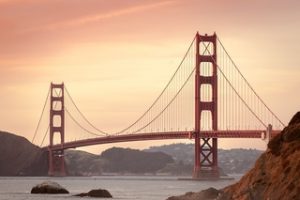 Set upon hills on a peninsula in northern California, San Francisco is one of the most beautiful cities in the world. Given the many tech companies in the city and nearby Silicon Valley, it's also a popular auto transport destination. Whether you're moving to the Bay Area for work, school or any other reason, we'd love to help you with all your San Francisco car shipping needs. Give us a call or complete the quote form to find out the cost to ship a car to San Francisco. Of course, if you're still deciding on which of the best San Francisco car shipping companies to use, keep reading for our best tips on what to look for when reading reviews on Yelp, the BBB and Google as well as customer reviews.
San Francisco Car Shipping 101 – Our Top Tips
Whether you're looking for vehicle transport to or from San Francisco, your ideal transporter will strive for perfection every time they transport a vehicle. Whether you choose us or someone else, consider these 3 tips before selecting a San Francisco car shipping company.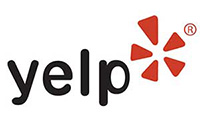 Do your research online. Shipping your car to San Francisco should be a hassle-free experience. Look for reviews on Yelp, Google and the BBB with customers highlighting customer service, on-time delivery and strong communication. Make sure there are no open complaints on the BBB and the company has a 5.0 rating on Yelp. Look for keywords like "hidden costs" or "late." Your broker needs to make car shipping an easy process!
Avoid shopping based on cost. Tempting as it may be, going with the lowest price is the single biggest mistake in the auto transport industry. Avoid cheap car shipping quotes as they often lead to unwanted delays and headaches. Many times they're the cheap quote because they didn't give you the full quote, use unreliable carriers or old equipment.
Rather than going with the cheapest car shipper, we recommend evaluating San Francisco car shipping companies on the greatest likelihood of a safe, on-time pickup and delivery. Work with a reliable transporter that may cost a bit more but can give you an accurate all-inclusive car shipping quote. Make sure they factor in time of year, location, distance and type of shipping.
Experience matters. The best San Francisco car shipping company has a flawless five star reputation among customers. They are a well-established car shipping company having shipped a wide array from classic cars to oversized vehicles. They are fully licensed, have their own contingent cargo insurance policy and are committed to safety, reliability and outstanding customer service. Just by talking to them you should get a sense they'll go above and beyond for you and your vehicle.
Why Choose Fisher Shipping?
At Fisher Shipping, we have earned a reputation as the most trusted auto transporter and have been shipping cars, trucks and SUVs nationwide since 2006.
With over 30 years of reliable car transporting experience, we make shipping your car to San Francisco from anywhere in the US an easy experience.
We look forward to providing all your San Francisco car transport needs and getting you on your way.
Learn why our San Francisco area customers enjoy working with us.
Very positive experience on cross country move to San Francisco...
Very positive experience all around……great customer service, great service execution (car delivered to San Francisco area from Cape Cod in 8 days) great communication for timing on pickup and delivery, and great value for my money. Expectations exceeded at every level.
Michael N.
Audi Stevens Creek considers us one of the most reliable transporters...
The Fisher Shipping Co. has proven itself to be one of the most reliable and efficient transport companies in the US.  They are very professional, pleasant to work with, and always accommodating to our schedule.  As one of the transport companies for the #1 Audi dealer (in volume sales) in Northern California, they have a profound ability to give transporting services in a fast pace environment.  It has been two years working with The Fisher Company, and we will continue to have a long lasting business relationship!
Audi Stevens Creek
San Jose, CA
Cross-country motorcycle shipping to the Bay Area went perfectly...
Fisher did a great job shipping my bike out cross country. Picked it up quickly, and delivered on schedule. Highly recommended.
David A. in San Carlos, CA