Need the Best California Car Shipping Services?
Get a free car shipping quote & tips for selecting a reliable transporter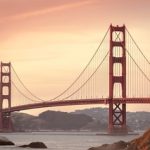 From the crashing waves on the beaches outside Los Angeles to the redwood forests near San Francisco, California offers an endless number of things to see and do. With over 163,000 square miles to explore including 850 miles of coastline, California is the ideal state to ship your vehicle to. You need reliable California car shipping to do just that.
If you're ready to ship your car to California, give us a call at 1 (888) 886-3456 for a free quote. Or, complete the online form and we'll get back to you quickly.
If you're still researching the best California car shipping companies, read our tips to help you find the most reliable California auto transporter.
How do you Select a Reliable Vehicle Transporter in California?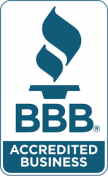 1. Research the company. Read customer reviews about the California car shipping company on trusted sites like Yelp and the Better Business Bureau. Make sure there are no customer complaints or recent negative reviews.
2. Don't shop on price. We recommend focusing on reliability and timely delivery instead of selecting the cheapest car shipping quote. Often, low cost is a giveaway the company is cutting corners – often in carrier quality or equipment. It could also mean they will add hidden costs after they've secured your signature. Make sure any quote you get is all-inclusive.
3. Experience matters. Work with a shipping company who's been in business awhile, understands the transport industry nuances and can provide an accurate all-inclusive cost to ship a car to California.
Why Fisher Shipping?
At Fisher Shipping, we have earned a reputation as the most trusted auto transporter and have been shipping cars, trucks and SUVs nationwide since 2006. With over 30 years of reliable car transporting experience, we make shipping your truck or car to California from anywhere in the US an easy experience.
We look forward to serving you with all your car transport needs but before you leave, we'd encourage you to hear from our many customers based in California.
What do our California Customers Say?
Fisher Shipping is the best- responsive, courteous, concerned and effective. I called from CA to have my car shipped back to MA. They arranged for the pickup on the date I asked, the delivery was on schedule, and the paperwork processing was simple and fast. They are a team of dedicated professionals.
John K.
---
I was 110% satisfied with my stress free shipment of my brand new Audi A3 from CT to California. I was away on vacation when the car was picked up and Fisher Shipping picked it up without even disturbing me while I was away. They also dropped it off before I arrived in California so it was waiting for me when I got there. What a great experience. Audi referred Fisher to me after I was concerned with finding a shipping company I could trust. They honestly all seemed like scams online until I contacted Fisher shipping. What a relief. Thank you so much and I can't wait to use your service again. I will be highly recommending this company to anyone in a similar situation as me. Well trusted guaranteed!
Amanda N.
---
2012 Porsche delivered in record time using enclosed shipping from California to Texas. Adam was great and managed to go over all expectations, paperwork, and communications. Shipper made great time, was friendly and professional, even though he did have to drop off at a separate location due to the size of his rig. All in all, a great experience that I would recommend to anyone.
Zade F.
---
I was searching for a moving company to ship my car from Pennsylvania to California and was trying to navigate all the shipping companies. What I found was that many companies will low-ball the estimate and fail to establish a reasonable time frame, often offering but not guaranteeing pick up in a 3-4 day window, then asking for more money to attract drivers. Thankfully, I was referred by my Honda Dealership to Fisher Shipping and the entire process was stress-free and efficient. The car was picked up on the first day of the 2-day window they offered and the car was delivered a day ahead of what the truck driver originally estimated.
Michael A.
---
I transported my car from Holyoke, MA to Palm Springs, CA. I called Fisher Shipping and spoke with Dave & Nicole. Right out of the gate I was blown away with the customer service. They only use a few transport companies and all have A+ ratings. I called Dave a bunch of times with questions and he even called me during off hours to answer questions I had. I highly recommend using them for any transport needs.
Mike B. in Bermuda Dunes, CA
---
The Fisher Shipping Co. has proven itself to be one of the most reliable and efficient transport companies in the US.  They are very professional, pleasant to work with, and always accommodating to our schedule.  As one of the transport companies for the #1 Audi dealer (in volume sales) in Northern California, they have a profound ability to give transporting services in a fast pace environment.  It has been two years working with The Fisher Company, and we will continue to have a long lasting business relationship!
Audi Stevens Creek
San Jose, CA
Top California Car Shipping Cities
Great California Car Shipping & Travel Resources.

Whether you're an auto dealer doing business in California or relocating, check out these useful links.
California D.O.T – The California Dept of Transportation has useful info for those new to the state as well as car carriers.
California New Car Dealers Assoc. – We proudly serve car dealers with all their California auto transport needs.
Visit California – From Sacramento to San Diego and everywhere in between, read this guide to everything the Golden State has to offer.