Fast Pennsylvania car shipping quotes, tips, reviews and more.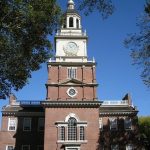 Fisher Shipping has been providing the most trusted and reliable Pennsylvania car shipping services for private individuals and auto dealerships since 2006.
Whether you're looking for door-to-door enclosed transport for your new Mercedes or multi vehicle transport for your auto dealership, you can trust us with all your Pennsylvania car shipping needs. We have an experienced, efficient and friendly team that knows how to get your vehicle to or from Pittsburgh, Scranton, Harrisburg, Philadelphia and other areas of Pennsylvania on-time and in good condition. But don't just take our word for it. Read what our customers have to say on our Testimonials page.
When you're ready to ship your vehicle, we look forward to serving you. Call 1 (888) 886-3456 for a free car shipping quote. Or, complete the form on this page for a free auto shipping quote and let us take care of the rest.
What Our Pennsylvania Customers Say
I shipped a vehicle from Pittsburgh, PA to Ocala, FL in April 2017. Every aspect of the process was "excellent"! The courtesy of the contact person at Fisher and the driver were top shelf. Fair price and timely delivery of the vehicle in perfect condition. Highly recommend. 5 Star Rating.
Larry G., private customer in Pennsylvania
I have been using Fisher Shipping Company for about year now and they have been a godsend for our dealership. I used to have nightmares from the other transport companies we have used in the past. Adam has been very reliable, professional and a real pleasure to deal with. We look forward to continued success with Fisher.
Patriot Auto Group
Limerick, PA
Over the years, we've tried many shippers, most with less than satisfactory results. Since 2008, we've used Fisher Shipping exclusively. The drivers are professional and courteous; the trucks are safe and clean and transit times are excellent. Fisher staff is always helpful, with outstanding follow up from booking to delivery.
Finance Manager
Hill Cadillac
Newtown Square, PA
I am not one to post reviews however I feel it warranted in this case. I have been in the car business for over 30 years and find your company to be the most dependable and reliable transport company with which I have ever dealt. Nobody is perfect and in the rare instances when you could not deliver as promised; it was beyond your control and you were quick to make our company whole as best you could. I would highly recommend your services.
Sales Manager
Mercedes-Benz of Pittsburgh
Pittsburgh, PA
Great Pennsylvania Car Shipping & Travel Resources.
Whether you're an auto dealer doing business in Pennsylvania or are relocating, check out these helpful resources.
Pennsylvania D.O.T – The PA Dept. of Transportation has useful info for those new to the state & car carriers.
Pennsylvania Automotive Assoc. – We proudly serve car dealers across PA with all their auto transport needs.
Visit PA – A site loaded with great travel information about the Keystone State.