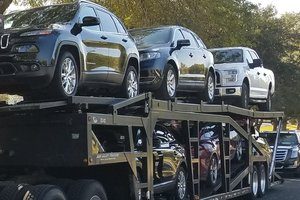 As I was thinking about the lengths Fisher Shipping goes to vet each car carrier to ensure we have the most reliable vehicle carrier network, it reminded me of carefully selecting fruit in a grocery store or at an orchard.
For example, last fall I was apple picking near Fisher Shipping's headquarters here in central Massachusetts. I noticed certain apple trees were blocked off, while others were available. Turns out, due to damage caused by an intense, yet brief, hail storm over the summer, a percentage of their apple crop was wiped out. After the storm, they had to go through their orchard, tree by tree, to meticulously make sure each apple tree had enough damage-free apples ready to be picked before the season opened. They did a great job; there were plenty of great apples that we carefully selected (and they were delicious!)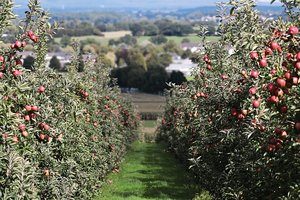 The car shipping process works in a similar way. Just as you'd carefully check fruit for quality before selecting it, ensure the car shipping broker you work with meticulously evaluates each and every car carrier they partner with. This means in addition to being licensed and insured with the necessary insurance, the broker needs to ensure the carrier has a track record of reliability, on-time delivery and professionalism.
At Fisher Shipping, our trusted reputation has been well earned because we treat each vehicle we ship as if it's our own. We only partner with the best carriers. Each carrier in our reliable vehicle carrier network meets a higher standard of reliability, on-time delivery and professionalism. No exceptions.
We hope you'll avoid the bad apples and ship your car with us.